| | |
| --- | --- |
| the WAFFLE page | |
December 31, 2013. Goodbye #13. Pretty amazing year for the Odyssey, lots of things achieved, including a little housekeeping this morning adding some extra pics (interior of saddle bags and converting PJ's table into double bed) to the saddlebags photo album. You've already seen the extra pics posted on Waffle so I won't bother to link it. Just tidying things up a bit before the year ends.
Yep, 2013 has been a pretty productive year with notably fewer boo boos than previous years. Joining the GN forum has contributed a great deal to my knowledge of life on the road and what to expect. I think the word is exponential. Anyway, it just goes to show what's possible if you "keep your eyes on the prize" to quote OR Richie. Mind you, 2013 is not a year I would care to revisit hehe, nor its recent predecessors. I'm happy with the achievements but also happy to move on and leave all those stresses and worries far behind.
Meanwhile, there's a young bloke giving me a friendly wave as cleverly expressed in BR João's latest graphic:
Cody once congratulated me on finally achieving sufficient webmastering skill to get MrB up and running back in the late 1990s. He reckoned I was the most determined fossil he'd ever met. Hehe. I'm sure he would have similar comments to make about where I'm at with the Odyssey too. Mind you, there would have been a few rockets up the ol' clacker along the way as well. Cody was not shy about giving me a serve when he thought it was warranted. Thanks a stack for the graphic, João. I really appreciate the thought you've put into it. It's awesome! And most appropriate.
From the Beeb: The family of German motor-racing champion Michael Schumacher are at his bedside as he fights for life following a skiing accident in the French Alps. Schumacher's manager, Sabine Kehm, said his wife, Corinna, daughter Gina Maria and son Mick are in a state of shock at the Grenoble hospital. The seven-time Formula 1 champion suffered head injuries on Sunday in a fall at the resort of Meribel.
Researchers have revealed how cyber-thieves sliced into cash machines in order to infect them with malware earlier this year. The criminals cut the holes in order to plug in USB drives that installed their code onto the ATMs. Crooks with brains.
I tried doing a list of Odyssey highlights for 2013 but it was taking ages and I hadn't even gotten through a quarter when I became bored and gave up. Suffice to say that the year started very slowly except for the selling of my Falcon ute at a good price, but then it was April before Stan the Lawn Man cleared all the overgrowth to make way for PJ's emergence, and even then it took another 3 or 4 months for him to offer to load PJ onto the truck. No one else would touch it. But by then I'd bought the used bull bar and Ironman springs and had them fitted. By about August I took PJ for its first wobbly test flight, and then about a month later, after a trip to Port Macquarie and back, decided on some serious surgery and organized the bumectomy. After that, the first shakedown took place in October. Throughout the second half of the year, there was a buying frenzy going on... AGM battery, extension ladder, gas bits for the fridge (which I chose to do myself), a bunch of electronics installed by Andrew, extra gadgets like a shower pump, air compressor and god knows what else from eBay, then the saddlebags and other jobs completed by Jason. And here we are, on the last day of the year and PJ is just about finished, at least as far as all the important stuff is concerned. Whew!
So I'm afraid it's a shortie today, folks, cos I wasted a lot of time on the highlights thing which didn't happen anyway. My next Waffle will be next year, yeah? Same piece of string though - New Year is just a mark that divides one bit from another. Nonetheless, I wish you well for 2014 and trust that it brings you at least some of the things you desire and none of the things you dislike. Gary
December 30, 2013. Cody loved surfing, as we all know, and probably saw a few dolphins catching a wave or two, but I bet he never saw anything like this.
FL Josh wrote: I have no idea how good Wintal is but it looks like a nice little TV, and gets both digital and analog, which is nice. (Josh attached also the Users Manual in PDF).
Some 4 or 5 years ago before analogue in Oz became obsolete, I bought the little analogue set I eventually ditched cos it didn't work with a digital set top box. At that stage I thought my Odyssey was a lot closer than it turned out to be. So that was $200 down the gurgler. Never mind. All's well that ends well. And this one has two advantages over the previous one - it doesn't need a set top box, and it's 12 volt. It can also record programs onto a USB stick, so I'll be able to record movies, docos, etc, for viewing when I'm out of range.
I got a kick out of the "feel good story" GN style, especially when they explained why they leapt into action, "Richard had noticed the attractive young ladies and was the first to leap into action, closely followed by me with camera in hand." I think that is a "desire to cop a feel" story.
Boys will be boys, Josh, even those old enough to know better. Or perhaps especially those old enough to know better.
Nancy was back this morning so she got stuck into cleaning up the bits of dead bone which the other girls failed to do when they were looking after me. Tsk, tsk. It was a little painful but... gotta be done. She also mentioned contacting the prosthetist about getting an upper plate made. She's worried about a denture harboring bacteria which raises the potential of infection but on the other hand she wants to improve my ability to eat more regular food. She says if I only use the denture for eating, and leave it soaking in special cleaning fluid otherwise, I should be okay. Physchologically, it'll improve my outlook and ability to practice speech. Also, hopefully, a better diet will improve my weight as well as physical condition generally, which in turn will improve the lower gum. Boom boom. Suck it and see.
Yes, suck it and see. Yesterday, I found places to put the drawer thingies I bought. Then it occurred to me that it really doesn't matter where I put them because the best places will become more apparent once I'm on the road, living the vagabond life for real. BTW, I noticed vacuum bags at the department store yesterday designed for storing clothing, blankets, etc. A stack of jumpers/sweaters, for example, can be reduced in size dramatically by using vacuum packing. What a great idea!
From the Beeb: Michael Schumacher, seven-time Formula 1 world champion, is in a critical condition after a skiing accident, says the French hospital treating him. The 44-year-old German suffered serious brain trauma, was in a coma on arrival and underwent a brain operation. How's that for irony?
France's highest court has approved a 75% tax on high earners that is one of President Francois Hollande's signature policies. The initial proposal to tax individual incomes was ruled unconstitutional by the Constitutional Council almost exactly one year ago. But the government modified it to make employers liable for the 75% tax on salaries exceeding 1m euros (£830,000).
A suicide attack on a train station in Russia's southern city of Volgograd has killed 16 people, officials say. Initial official claims that the bomber was a lone woman have been replaced by uncertainty about who carried it out.
Well, I'm in the wrong job. I shoulda been a "spaceologist", a person who utilizes space efficiently. I dumped the packaging for the organizer boxes I bought at Bunnings and used one (minus all but two of the little boxes inside) to house my first-aid kit plus extra loose bandages and bits, including special bandage scissors. The organizer is now in one of the wall cupboards (with the other two until I find a use for them). No need for labeling cos I can see what's inside through the clear plastic lid.
I also stored more stuff in one of the saddlebags - the 10amp-15amp converter and 15m of caravan power lead.
Split level home with master bedroom and storage upstairs, second double bedroom with built-ins downstairs. Modern gas kitchen with ample storage and adjacent combined dining/living. Huge outdoor covered entertaining area with stunning views of the 7.7m sq km grounds. Does that describe PJ?
Well, it's time for me to skedaddle after a day of just fiddling around and keeping myself amused. I hope I've amused you too! Gary
December 29, 2013. FL Josh sent a 'feel-good' Christmas story the other day. But here's a real one with a good ol' Aussie GN flavor.
Here's another goodie... it's about understanding engineers.
The other night I spotted a 12V portable digital telly on eBay and did the ol' will I or won't I trick, finally deciding to put it on my watch list and then forget about it for the the time being. But yesterday, I concluded that I really wanted to go the 12V route anyway, and particularly small because of luggage space in PJ when travelling, especially for something so fragile. At 18", the TV I use at home is too big to be carted around in a camper. Those in caravans or large motorhomes are fixed to the wall somewhere and have a permanent place. But in PJ a fixed 18" TV would be a nuisance. Soooo, I made the decision to buy it. I have a separate powered antenna with a signal booster, which plugs into the inverter or powerboard. TV tuners for laptops are available but watching TV on line is expensive. Getting the signal through the air is free. I'll keep the packaging and use it to store the TV safely while travelling.
I also checked the fridge's electric power usage. 240V, 125W. GNs advise that a cold fridge will stay cold for a couple of hours while travelling from one camp to the next. But occasionally, when I'm on the road for longer periods for whatever reason, I figure I can run the fridge off the inverter while the alternator is charging the AGM battery. Just gotta remember to turn it off if I stop somewhere for a photo shoot around town.
NC Art wrote: The pic of the Nillionaires bus is right swuft. Bet it beats flying hands down these days. I haven't flown much in years, but my family and friends who do have nothing good to say about the experience. Airlines have given up any pretense of good service and comfort in favor of packing more flesh in smaller spaces and charging for everything. Wonder if there's a surcharge if you pee more than once on coast-to-coast trips. But that's life in the fast lane I 'spose.
The bus looks comfy, low slung for easy boarding, and probably quiet. Now if they would just put wings on the thing it could be the best of both worlds. Hehe.
I have no interest in flying either, unless it's for sightseeing and photography, like ballooning over picturesque countryside, or flying over spectacular landscapes in the Kimberley. There was an interesting balloon landing on the news the other night. The pilot decided the winds were getting a little unpredictable so he chose a spot in a suburban car park and made a perfect landing there, placing the basket in an allocated parking spot hehe. The balloon canopy was another matter... it got tangled up in someone's TV antenna. Residents of the local apartment block and surrounding houses were bemused to find such a sight as they woke for breakfast. But the balloon passengers weren't troubled at all - they were bussed off to their champagne breakfast as scheduled.
From the Beeb: More than a million Americans will lose their unemployment benefits after an emergency federal programme expires on Saturday. Lawmakers failed to agree on an extension of the scheme before the US Congress began its winter recess. Former President George W Bush introduced the assistance plan in 2008 at the start of the recession. Under the programme, jobless people received an average monthly stipend of $1,166 for up to 73 weeks.
Not a lot happening on the Beeb. On Boxing Day the headline was Empire Strikes Back! But it didn't last long. England looked like posing a real challenge on day one of the 4th Cricket Test but collapsed when the Aussies rallied on day two. We were chasing about 80 runs when play stopped for lunch today and, barring something catastrophic, should take the 4th test with ease. That will leave 1 test to go for Oz to wrap up the series 5-0 if the Empire fails to come good.
One GN posted these interesting Ashes stats on the forum: In the 130 years since 1883, Australia have held the Ashes for approximately 76.5 years, and England for 53.5 years. Australians have made 264 centuries in Ashes Tests, of which 23 have been scores over 200, while Englishmen have scored 212 centuries, of which 10 have been over 200. Australians have taken 10 wickets in a match on 41 occasions, Englishmen 38 times.
Funny how cricket never really took off in North America, but it's huge in India, Pakistan, Sri Lanka, the West Indies, South Africa, New Zealand and Oz. Bores the pants off me unless it's a major match between us and the Poms.
I watched live footage of Wild Oats 11 sailing up the Derwent in Hobart Tasmania last night to take line honors in the Sydney to Hobart Yacht Race to the wild cheers of thousands lining the foreshores. It was Wild Oats' 7th line honors win. The voyage took 2 days and 6 hours (I think) which is almost a day longer than the record set last year by the same boat. But the real winner will be the yacht that wins on handicap, the result of which could take 5 days to work out. Much of the smaller and slower fleet is still at sea. A lot of the old salts say it's the toughest ocean race in the world. I know one thing... Bass Strait and the Great Southern Ocean have a pretty fierce reputation.
Back from shopping. This time I decided to splurge on a kitchen knife I saw the other day with a ceramic blade that will cut through almost anything, even boot leather, and never dull. Veges like tomatoes and onions are a breeze. $29 is a lot for a 6" blade but I think it's worth it. And while I was there in the kitchen department, guess what? I saw stackable plastic drawers IN HOUSINGS! Grrrr. The other day I looked in the storage department and couldn't find any. Anyway, I bought two @ $9 each. They're single drawers about 8" wide, 12" long and 6" deep, ideal for odds and ends. But being sale time, what would have cost $47 before Christmas, cost $26 today. Yeah?
Now, what to do with the plastic organizers I bought at Bunnings the other day. I could go back for a refund or keep them stashed away in PJ in case they come in handy someday for something. I think the latter. $20 is cheap.
And that's it for Sundee. Gotta hit the kitchen and cook up some vittles! I'd rather a burger though, dangit. Gary
December 28, 2013. Getting pretty close to the yearometer ticking over to 4. As a kid, I remember thinking I'd be 56 at the turn of the century. ANCIENT! Hehe. There was a story a while back on telly about identical twin brothers who survived the holocaust and emmigrated to Australia after the war. They were cobblers by trade and set up a little shop in Surry Hills, inner Sydney. They worked there all their lives, making shoes for all kinds of people including boots for the Beatles and slippers for the Queen. They loved their work and stuck to the old fashioned methods. Never a thought of retirement. They worked right up until one died recently and the other followed suit a few weeks later. Cobblers to the end.
Well, wot now? My brain's gone into vacation mode. So I think I'll finish this coffee and start on the fridge flap job... clean the surfaces where the gasket strips will be attached, make the gaskets and climb the ladder. How thrilling!
I'd like to take a moment to sincerely thank the bloke who invented the ratchet spanner, the bloke who invented the Stanley knife, the bloke who invented the steel ruler, and the bloke who invented the cutting board. I had to make 4 gasket strips - 2 stuck to the body and 2 stuck to the fridge flap to provide sufficient thickness to weatherproof the gaps. Not perfect, but not bad. It'll do. And now I'm buggered. Doesn't take much.
There was also only just enough double sided tape to do the job - 1 meter x 20mm. At $7.50 it ain't cheap but it's pro stuff and weatherproof.
From the Beeb: China's top legislature has formally adopted a resolution easing the country's one-child policy, the state news agency Xinhua reports. The Standing Committee of the National People's Congress passed a resolution allowing couples to have two children if either parent is an only child. And then you have countries in Africa with starving populations that keep pumping out babies willy nilly.
Do we really all live on the same planet or is that just a rumor?
US police have released thousands of documents related to their probe into the killing of 26 people at a school in the state of Connecticut. Officials described as "painful" some of the details in the report, which includes photos and transcripts. It reveals new facts about the life of gunman Adam Lanza, 20, said to have suffered from mental health issues.
In Pictures: Some of the best space images of 2013.
A US federal judge has ruled that mass government surveillance of the phone network is legal, a week after another court said the opposite. New York District Judge William Pauley described the snooping as a "counter-punch" against al-Qaeda. He said the National Security Agency (NSA) programme might even have prevented the 9/11 attacks. Last week a Washington DC federal judge ruled the surveillance was "likely unconstitutional" and "Orwellian".
2013: The Year in Design. From battery-powered exoskeletons to buildings that melt cars, this year was a notable one for design.
Nillionaires... I like that. Nice looking bus, though.
Been another quiet day, with a bit of inner shedness and a grandpa snooze thrown in for good measure. So, seeyaz tomorrow! Gary
December 27, 2013. After much eBay-ing and Googling last night I finally found small chests of drawers at Bunnings, which is a huge hardware warehouse situated on the fringe of Taree's outskirts - only a few minutes from this house and on the same road (on the way to Wingham). Cheap too... about $20+. So I'll whizz out there today and get one as well as a roll of double sided tape. NC Art wrote and suggested: Go to a kitchen shop and look for a spice cabinet. Some are made to hang on wall and have little drawers made for keeping dry, ground spices. Nutmeg, cloves, cinnamon, etc. The wood material helps keep spice fresh and dry. Not a bad idea, Art, but a bit small for my needs.
Everyone loves Bunnings. There's a stack of stuff for hobbyists, renovators, handymen and women, builders, plumbers, electricians, gardeners and who-knows-what-else. Jason bought the brass piano hinge there. One time I bought six tiny spring washers (sold individually). They were so small I had to carry them around in the palm of my hand, and I think they cost about 3 cents each hehe. I used two to secure the nuts that hold the bicycle license plate to the bike rack and stop them vibrating loose. The GNs are always talking about Bunnings for bits and pieces to go with their rigs. One bought a plumber's plunger with holes in it, attached to a pole, to use as an agitator for her "bucket washing machine".
Got another tip on the GN forum yesterday... always carry a small pack of antiseptic wipes in case a public loo seat looks a bit suss, Hehe. Not so silly. One GN at Greens Lake also reported that a few shower tents blew over in gusty conditions during the Christmas period. Hmmmm. I'll have to figure something out to keep mine from doing its own independent Odyssey. As to No.1s, some blokes use a lidded bucket but on my first shakedown I used an empty 5 liter radiatior fluid container. It has a screw top, large capacity, a carry handle, and an opening large enough to accommodate the whole willie. No worries about splashing. In fact, I used mine in the dark during the middle of the night.
And speaking of dark, FL Josh found this: I came across this video on how headlight bulbs dim with age and thought it was worth passing on.
And that's another thing many GNs recommend - no driving at night, dusk or dawn. That's when many animals hunt or forage for food and pose a danger on the roads. One poor bloke in the outback recently hit a wild pig which seriously damaged his car. So he started walking to the nearest town and was hit and killed by a road train. If you're gonna walk along the side of a road, mate, always walk against the traffic.
Roite, back from Bunnings. Got the tape, got the drawers (kinda), and I also got a 12-pack of Duracell AA alkaline batteries good till 2018 for five bucks! They'll be handy for the CO alarm and other gadgets. Now... the drawers. They're not actually drawers as I discovered when I got home. But they look like drawers hehe. They're about a foot wide and long with a handle at the front. There are 3 of them, 2" deep, stacked. Each has a removable lid (lockable at the front). Inside each tray are a number of smaller trays which are removable to make any size compartments you want, or none at all. But there's no outer frame or housing from which the 3 trays can slide in and out independently. So, at some stage, I'll need a 3 tiered housing. Meanwhile, I'll use the cardboard box they came in to house the trays. Hey, for twenty bucks I'm not hemorrhaging. You know those plastic stackable in-trays for the office? I have three but they're not wide enough, dammit. But something like that a bit over 12" wide would be good.
I can't begin to tell you how much fun I'm having with my "bits". Actually, one of those drawers (which they will become) would be ideal for nuts and bolts and screws and nails and safety pins and paper clips and pencils and and and... Pretty nifty for twenty bucks, yes? Now I'm wondering if I could get Jason to slap an aluminium frame together.
The last time I did anything like this was back in Glebe when I would spend hours and hours and hours measuring things and drawing diagrams of my envisaged new kitchen, bathroom and living space to replace the original out back. I really enjoy doing that kinda thing.
From the Beeb: East Africa's leaders are to meet in Kenya to discuss growing violence in South Sudan, where more than 1,000 people are believed to have died. The talks come a day after South Sudan's President Salva Kiir met the prime ministers of Kenya and Ethiopia. Meanwhile, the UN said the first peacekeeping reinforcements were expected to arrive in 48 hours. Good, talk it through, talk it through.
US President Barack Obama has signed a two-year bipartisan federal budget bill, averting the risk of a government shutdown in January. The hard-fought legislation was passed by both the Senate and the House of Representatives earlier this month. The bill had been drafted by a cross-party budget committee set up after October's 16-day government shutdown. Bipartisan, way to go.
When it comes to finding a job, there are few questions candidates dread more than this: 'what was your salary in your last position?'. Or maybe instead of a question, you hear this seemingly insurmountable phrase: 'you're overqualified'. Impressing in a job interview — or around the office day to day — can be tough without facing questions whose answers seem to only invite more dread.
Soooo, what about the next shakedown? A couple of GNs and others advised me not to hit the road at this time of year, but to wait till the crowds begin to dissipate early in the new year. Trouble is, there's a million places to choose from. One thing's for sure, I'd rather do more camping than driving so I'll choose somewhere fairly close, maybe an hour or so away. Beach or bush? Dunno.
Such decisions won't be necessary on the Odyssey itself. I'll already be on the road. It won't matter where I go, or when. But I'm not entirely free of the home shackles just yet. Anyway, the first shakedown was October so I better get my act together.
Meanwhile, it's checkout time! Ding, ding! Gary
December 26, 2013. Back to sanity! Speaking of which, here's how Billeeeeeee and the Fruit Loops spent Christmas at Greens Lake.
It didn't occur to me till this morning how my Christmas must seem odd to most people. Just about everyone places great emphasis on being with friends and/or family, exchanging gifts, and celebrating with tables threatening to collapse under the weight of food and drink. But I was having such a wonderful time fiddling with PJ and discovering new things, I didn't even think about any of the above. And there was no "bah humbug" involved either. Takes all kinds, yes?
Ohio Jace wrote after he realized his message failed to stay glued to the ecard I received on Christmas eve. You mentioned on Waffle we northerners have snowmen in the front yard. Many probably do, but not us Buckeyes. Instead we have flood water from the seventh winter storm to cross the country in seven weeks. It was 70 over the weekend with torrential rains after a week of snow that started last weekend.
Roite. So much for Bing Crosby. But at least the Ohio Gang is well. The grandson is 6 months old and growing like a weed. Seems mother's milk is good for him. The rest of the gang is doing fine as well. Jace also mentioned Cody and how he and his hero Nelson Mandela have probably had a pow wow by now. Yep, Cody went out of his way to heap praise on Mandela, particularly in relation to his time in prison and how it didn't embitter him. Mandela was smart enough realize that imposing one's point of view on another just doesn't work. What works is tolerance and compromise through negotiation.
My issue with sport, for example, is that it's supposed to be a good teacher of values such as team work and life skills in general. But sport is about winning - winner takes all. In an ideal world, there would be no losers, only winners. To be a have would not require someone else to be a have not.
FL Josh wrote: Here's the latest in the adventures of Alec in WILDerland, 'Let's Go Camping,' and since Alec is in a state park, I thought it might give you some ideas as to your own adventures to come in government parks, plus this kid is just so entertaining. His enthusiasm is infectious. He is like a young Steve Irwin.
He forgot to mention bringing a can of kid repellent. But speaking of chatterbox Texans and camping, TX Greg wrote: They also make a neat portable folding base flange so you can take the table outside... Sold a ton of those
Nifty idea, Greg, but I already have a folding camp table which is much lighter than the one inside. And it won't matter if it gets knocked around a bit.
From the Beeb: Japanese Prime Minister Shinzo Abe is visiting a controversial shrine to World War Two dead, local media report. The visit to Tokyo's Yasukuni memorial comes exactly one year after Mr Abe took office. The move is likely to further inflame already tense relations with neighbouring China and South Korea. The shrine honours several convicted Japanese war criminals. Beijing and Seoul see it as a symbol of Tokyo's war-time aggression.
Ex-National Security Agency contractor Edward Snowden has delivered an "alternative" UK Christmas message, urging an end to mass surveillance. The broadcast was carried on Channel 4 as an alternative to the Queen's traditional Christmas message. Mr Snowden focused on privacy, saying: "A child born today will grow up with no conception of privacy at all." The 30-year-old has temporary asylum in Russia after leaking details of US electronic surveillance programmes.
Boxing day in Oz, which means the start of the Sydney to Hobart Yacht Race, and the super maxis powering down the harbor at 20 knots under clear blue skies. It also means the start of the 4th Ashes test with England desperate to save at least some face after losing the first three tests and the Ashes to Oz. There are five tests in all.
I listened to the start of the Sydney to Hobart as I shaved in the bathroom and it seemed like a very exciting day in good ol' Sydney town, with crowds lining the foreshores and thousands of private boats on the water for the big occasion, which draws entries from all over the world. It's one of the major sailing events on the international yachting calendar. I think this is the 69th anniversary of the race.
I'm getting pretty smart ya know. The hinged flap at the back of the fridge is only secured by the piano hinge at the top, and three nut-top screws along the bottom - nothing on the sides, which leaves gaps that allow wind-assisted rain to penetrate. Sooooo, I went shopping for gasket material and found some - rubberized cork. Expensive though, and I only need two narrow strips. So then I saw various stick-on tapes, including double sided. Too thin, and no ability to mold itself and fill the gaps. Then I remembered having a leftover roll of non-slip rubberized shelf-matting in the camper. Cut two narrow strips of the matting and glue them to the sides of the fridge panel opening? Hmmm. Maybe the matting is too porous. LIGHT BULB TIME! Are you with me? Get a roll of double sided tape, stick one side to the strips of matting (cut to the same width as the tape), then stick the matting to the sides of the panel opening (or even to the panel itself). Yeah? But I only get 9 outta 10 for that one cos I didn't think of the double sided tape till I got back home. Hehe.
I also shopped for a small chest of kitchen type drawers. No luck. All kinds of storage boxes but none with drawers. None at Supercheap Auto either (only large tool storage boxes for workshops). BUT, I did arrive home with a few groceries and 2 pair of undies. Anyway, I just checked eBay and there are stackable drawer boxes there, so I'll check 'em out.
Meanwihle, that's a wrap for Boxing Day. I hope you had an enjoyable Christmas Day "over there". Gary
December 25, 2013. Check out these cool 2013 Aussie Road Trip stamps!
The weather is the same as yesterday's - cool, cloudy but virtually no rain. At least it's comfortable. And when I say cool, I don't mean cold.
TX Greg wrote: Hey Gary,
Merry Christmas!!!
That was so funny yesterday that you said "fat blokes in red suits and chimneys" because that was sort of the theme for your Christmas card. PJ looks good with a chimney and we know you're skinny enough to slide down one, hehe. Ho, ho, ho, I know why you have such a grin there on your face, looks like someone is sleeping in your bed, hahaha
You're incorrigible, Greg. But you already knew that.
FL Josh, on the other hand, is in the mood to tell us all a Christmas story...
MERRY CHRISTMAS
I really liked this story and wanted to share it with you. It is not me telling the story but it is really beautiful.
I remember my first Christmas adventure with Grandma. I was just a kid. I remember tearing across town on my bike to visit her on the day my big sister dropped the bomb: "There is no Santa Claus," she jeered. "Even dummies know that!"
My Grandma was not the gushy kind, never had been. I fled to her that day because I knew she would be straight with me. I knew Grandma always told the truth, and I knew that the truth always went down a whole lot easier when swallowed with one of her "world-famous" cinnamon buns. I knew they were world-famous, because Grandma said so. It had to be true.
Grandma was home, and the buns were still warm. Between bites, I told her everything. She was ready for me. "No Santa Claus?" she snorted...."Ridiculous! Don't believe it. That rumor has been going around for years, and it makes me mad, plain mad!! Now, put on your coat, and let's go."
"Go? Go where, Grandma?" I asked. I hadn't even finished my second world-famous cinnamon bun. "Where" turned out to be Kirby's General Store, the one store in town that had a little bit of just about everything. As we walked through its doors, Grandma handed me ten dollars. That was a bundle in those days. "Take this money," she said, "and buy something for someone who needs it. I'll wait for you in the car." Then she turned and walked out of Kirby's.
I was only eight years old. I'd often gone shopping with my mother, but never had I shopped for anything all by myself. The store seemed big and crowded, full of people scrambling to finish their Christmas shopping.
For a few moments I just stood there, confused, clutching that ten-dollar bill, wondering what to buy, and who on earth to buy it for. I thought of everybody I knew: my family, my friends, my neighbors, the kids at school, the people who went to my church.
I was just about thought out, when I suddenly thought of Bobby Decker. He was a kid with bad breath and messy hair, and he sat right behind me in Mrs. Pollock's second-grade class. Bobby Decker didn't have a coat. I knew that because he never went out to recess during the winter. His mother always wrote a note, telling the teacher that he had a cough, but all of us kids knew that Bobby Decker didn't have a cough; he didn't have a good coat. I fingered the ten-dollar bill with growing excitement. I would buy Bobby Decker a coat!
I settled on a red corduroy one that had a hood to it. It looked real warm, and he would like that.
"Is this a Christmas present for someone?" the lady behind the counter asked kindly, as I laid my ten dollars down. "Yes, ma'am," I replied shyly. "It's for Bobby." The nice lady smiled at me, as I told her about how Bobby really needed a good winter coat. I didn't get any change, but she put the coat in a bag, smiled again, and wished me a Merry Christmas.
That evening, Grandma helped me wrap the coat (a little tag fell out of the coat, and Grandma tucked it in her Bible) in Christmas paper and ribbons and wrote, "To Bobby, "From Santa Claus" on it. Grandma said that Santa always insisted on secrecy. Then she drove me over to Bobby Decker's house, explaining as we went that I was now and forever officially, one of Santa's helpers. Grandma parked down the street from Bobby's house, and she and I crept noiselessly up to the house and hid in the bushes by his front walk. Then Grandma gave me a nudge. "All right, Santa Claus," she whispered, "get going."
I took a deep breath, dashed for his front door, threw the present down on his step, pounded his door and flew back to the safety of the bushes and Grandma. Together we waited breathlessly in the darkness for the front door to open. Finally it did, and there stood Bobby.
Fifty years haven't dimmed the thrill of those moments spent shivering, beside my Grandma, in Bobby Decker's bushes. That night, I realized that those awful rumors about Santa Claus were just what Grandma said they were -- ridiculous. Santa was alive and well, and we were on his team.
I still have the Bible with the coat tag tucked inside: $19.95.
May you always have LOVE to share, HEALTH to spare and FRIENDS that care...
And may you always believe in the magic of Santa Claus! Life isn't about waiting for the storm to pass.... It's learning to dance in the rain!
It's me, Josh, again and I want to wish you a very Merry Christmas and I hope that 2014 will be a wonderful year for you, playing in the sun and dancing in the rain, and dozing under PJ's awning.
Yes, I remember Yvonne, a tall girl in 4th grade telling me that Santa was a load of old codswallop. So I ran home to tell my mother. Can't remember what she said but I suspect she thought I was old enough at 8 or 9 to face reality. Pity she didn't tell me grandma's story instead. Anyway, thanks for the wishes, Josh. Last night, Christmas eve, I checked the journal entry for May 2012 - the day the Camper arrived, and how I was outbid at the last possible moment during the auction only to be given a second chance the next morning after the highest bidder reneged. I was a pretty excited little Vegemite! $4700 was all I had, and not a penny more. Even then, I had to pay the bloke in two installments.
Wanna hear my Christmas story? The other day, Lindsay bought two eye filet steaks and asked me if I would cook them. It was too hot the first couple of nights so he asked if I could cook one last night, with onions. I sliced and fried the onion rings first then put them aside. Then I turned up the heat and sealed one side of the filet before flipping it over sealing the other side, and then lowering the heat to cook the steak through until just pink on the inside, turning only once. Then I let the steak rest on a warmed plate while I heated the onions through. Lindsay said it was noice. He knows I've not been able to eat anything like that for ages, and that he drives me crazy every morning when he makes his toast or crumpets and the aroma drifts through the house. But there he was asking me to cook his steak and onions, blissfully unaware (not to mention uncaring) of how I might feel about being so intimately involved with something I would dearly love to have for myself. But I went ahead and did it as best I could without a word of complaint. What's more, I'll do it again tomorrow night with the second filet. How many brownie points do I get for that? Will St Peter be impressed when I arrive at the Pearlies?
How long ago did I say I bought the camper? May 2012? Jeez, I'm quick. I was thinking this morning of getting Jason to figure something out about making PJ's table adjustable so that I can lower it to typing height as well as all the way down to level with the sofa cushions to turn it into a double bed. There's a spare cushion just the right length stored in the cab over, and covered with matching material. So I went down to PJ to measure the various heights needed and check out the single center table support, which is a chromed pipe inserted into a metal flange (made in Ohio) bolted to the floor, and another bolted to the underside of the table top. The table top can swivel 360 degrees but I've never been able to figure out how to raise or lower it. After all, it's only been 18 months give or take. Sheesh.
While I was checking the length of the table top, I looked at the underside and noticed strips of timber running the width of the table top, glued an inch or so inside each end. What the hell were they for? Then it dawned on me. Somehow (I've yet to figure it out), the table top can be lifted off the center support, which can then be removed from the flange bolted to the floor, and the table top positioned between the storage boxes at each end of the sofa. The glued bits of timber are to prevent the table top sliding back and forth once it's in position. Voila! Double bed!
As to lowering the table to typing height, I can do that simply by getting a second pipe 155mm shorter than the standard one. Yeah, and no expensive labor involved! Am I really that dumb? For some reason I had the notion that the pedestal was all one piece instead of the 3 pieces it actually is.
Having access to a full width bed "downstairs" will be welcome on hot nights when it's just too hot to sleep in the cabover (that's if I'm not sleeping outside). So how's that for a revelation? Must be this vascularization medication and mega doses of Vitamin E that are sending extra blood to my brain.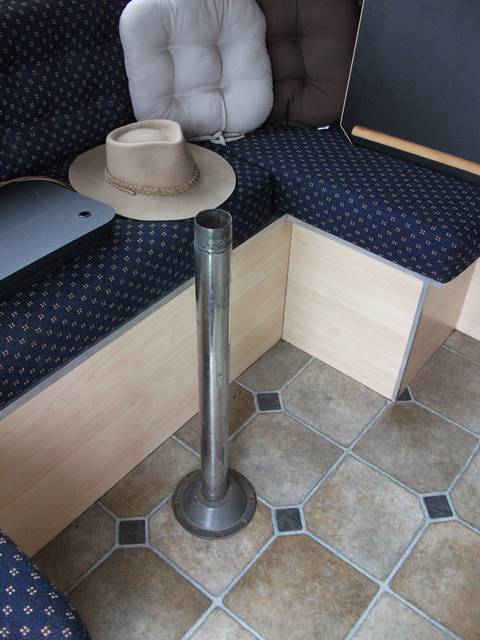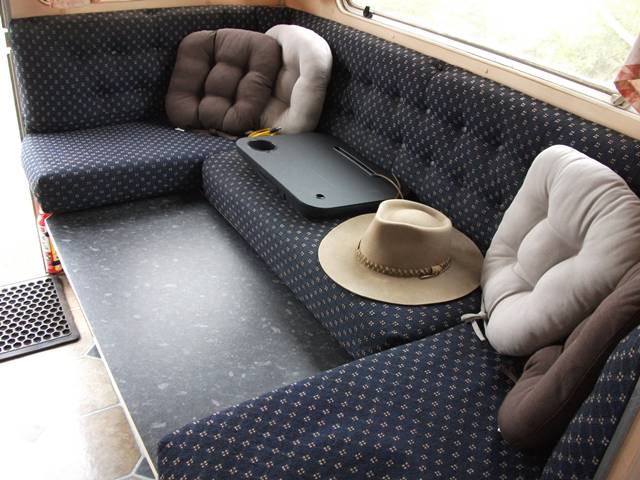 The cushion to fit the space is buried behind a bunch of stuff in the cab over so I didn't bother to drag it out. Pretty nifty conversion, yes? It's like getting an unexpected Chrissy prezzie! Took a bit of elbow grease and grunt to detach the pipe from the flanges cos they hadn't been moved for long time, which had me wondering there for a while, but it all worked out just fine.
I remember my younger bro, who started his working life as a mechanic, saying that the word 'flange' sounded ridiculous hehe. So I was aware of the word but not of its meaning... until now. I didn't know what to call those things that connect the pipe to the floor and the underside of the table until good ol' 'flange' popped in. Did a quick google and there ya go.
Well, what a great two days it's been... figured out how to pack stuff so the porta potti is on board, and finally discovered how to turn the dining area into a double bed! That's progress!
From the Beeb: Large crowds have gathered in the biblical town of Bethlehem to begin Christmas Eve celebrations. Tourists packed Manger Square in a party atmosphere, a BBC correspondent says. The nearby Church of the Nativity sits on the spot where the Bible says Jesus was born. Meanwhile in St Peter's Basilica in Rome, Pope Francis is celebrating his first Christmas Eve Mass since becoming pontiff.
The US government has offered help to anyone who missed the 24 December deadline to enrol for the new health insurance - known as "Obamacare". It said anyone who failed to finish their application through a dedicated website - HealthCare.gov - could still obtain a policy for the new year. On Monday, the government extended the original deadline by a day amid high demand and technical issues.
For over 30 years, the Boys and Girls Choirs of Harlem produced world class vocalists from one of New York's toughest neighbourhoods. They toured the world, singing with everyone from Michael Jackson to Luciano Pavarotti, and performing at venues like Carnegie Hall and the White House. But the choir, for grade school children, closed its doors in 2007 amid sexual scandal and financial ruin. Now, the Boys and Girls Choir of Harlem Alumni Ensemble, made up of 20 former members, is trying to keep the tradition of excellence and achievement alive. The world needs lots of that kinda feel-good stuff.
And that's a wrap for Christmas Day 2013 (although Northern Hemisphericals are still stuffing themselves with cake). Best wishes for the remainder of the season and a jolly old twenty fourteen to ya! I feel excited already! Gary
December 24, 2013. Starry skies, sleighs, reindeer, fat blokes in red suits and chimneys. Yes, it's all happening, folks. The season of merriment and good will. After that, we can all get back to normal hehe.
My 10 velcro straps arrived yesterday - same ones TX Greg recommended - so that's good. It's also much cooler today with cloud cover so I'll spend a bit of time fiddling around with PJ.
Speaking of fiddling, Stan the Lawn Man arrived, happy to see the cooler weather. He's got a thing about being 70+ and still pushing a lawn mower around for a living but even he admits that summer heat and humidity is a killer. However, he couldn't resist doing his strong man act when he tested the new handle near PJ's back door. He nearly pulled the bloody back wall out! Macho men are just soooooooo insecure.
It's amazing what cool weather and a cool head can do. I have no idea what I was thinking a couple of months ago when I removed the porta potti from the large storage box and put it in the garage. Today I rearranged a few things and in went the porta potti. Admittedly, half is in one box and half in the other but what the hell? Not only that, there's still room in both boxes for more stuff, including a second AGM battery if it comes to that. It's all a matter of thinking cool and doing a little simple arithmetic
So what's in the saddlebags? Only the four wooden blocks for the camper jacks so far. However, there will be other things to put in there when the time comes. The saddlebags are not very deep and space is fairly limited compared to the cavernous biggies, but they'll be handy for smaller stuff. One thing's for sure, there's no lack of storage in PJ despite the bumectomy.
There's something else I'm gonna get. I've seen stackable plastic storage boxes fitted with sliding drawers at the mall. I figure one box slotted between two shelves in PJ's closet will be handy for all those little things like spare batteries, string, sticky tape, bandaids, medications, pens and pencils, notepads, rubber hands and all those other nick nacks you normally put in a spare kitchen drawer. PJ's kitchen has only one large drawer, divided into three sections and it's pretty much full of the bigger stuff already.
I also used two of the velcro straps to tie the hose. Works like a charm! Hehe. Me and my dog collars. Oh well...
Ohio Jace sent an American Greetings ecard, which is very nice. It features an old fashioned Christmas scene with the family travelling home in a late '30s sedan and arriving at a snow-covered house with a snowman on the front lawn. Through the front window you can see the family in silhouette opening the prezzies. No snowmen around here I can tell you. But there are a few houses with decorations and lights in their front yards. Nothing in this house except a bare Christmas tree in the spare/junk room and a few bits of tinsel in the living room left over from a previous year. Lindsay thinks they look noice. Hehe. Anyway, thanks a stack, Jace. I appreciate the thought, and I hope the whole Ohio Gang has a great festive season.
Australian police have seized drugs with a street value of more than A$43m ($38m; £23m) during a raid in New South Wales, officials say. They say officers found a methamphetamine lab at a property 50 miles (80km) north of Sydney, as well as a South African parrot and a python. Cars, guns and chemicals were also seized during raids on three other New South Wales properties, they added.
I watched a show about ice on telly last night, and the devastation it's causing one NSW regional town, especially to young people. At a community meeting, one bloke stood and asked the chairperson if there was any correlation between the introduction of ice to the town and the arrival of a gang of bikies. There was a long pause which screamed a silent "YES!" but the chairperson eventually said that he was not qualified to comment on legal matters. Meanwhile, it's good to see the boys in blue out there giving the crims what for.
A judge who lifted a gay marriage ban in Utah, one of the most conservative US states, has denied an application by officials to reverse the move. Judge Robert Shelby's ruling on Friday that Utah's ban on same-sex nuptials was unconstitutional has dismayed the Republican governor and Mormon church.
When an "entry-level" luxury sedan houses a 600-horsepower W12 engine, there is but one brand to discuss. And that brand didn't exactly wrap its 6-litre W12 in sheep's clothing. The 2013 Bentley Flying Spur looks hell-bent on overtaking, especially when its saucer-like outboard headlights bear down on you in your rear-view mirror. Off-the-line acceleration has the blunt finality of a sledgehammer blow, but handling (yes, handling from a 5,400lb parlour on wheels) would flatter the sporting Continental GT coupes in Bentley's portfolio.
That thing with all its grunt and weight gets the same mpg as mine! But mne's got a porta potti, so there. Actually, I'm pretty chuffed with my organizational skills today.
Before today's wrap, here's an Airline joke. And here's a divorce joke with a happy ending. And if you're interested in how the British tax system works, here's a tax joke.
And that's it for Christmas eve in Oz! Gary
December 23, 2013. From the GN forum, 10 things that will disappear in our lifetime.
Back from my last irrigation this morning before Nancy returns on the 30th after a 2-week break. She must have told the other girls that I'm a wuss and to go easy on me hehe. When Emma saw me she berated me for not wearing something Christmassy - like a shirt or hat. "Gary's let us all down again," she said to the others. Bully. I'll miss those cheeky lasses when all this gum business is over.
Oh, yes. I thought a bit more about my psychological fear of swapping the known for the unknown on the Odyssey. I think it's exacerbated somewhat by my having lost my house in Glebe, the time spent in Canberra living in other people's houses, my time back in Sydney being shuffled from flat to flat and at one time almost being thrown out into the street, penniless. The past 12 years in Taree is the first time since Glebe that I've had any permanency. Hmmm.
But what is permanency? Does it go hand in hand with predictability? And if the past 4 years hadn't been spent trying to realize my dream of the Odyssey (mistakes and all), how would it have been spent? That thought scares me, just as the thought of spending the rest of my life here scares me. Know what I mean?
The other day, when I visited Averil and we did the howzits, she sat down and said, "Well, nothing's changed." It sounds horrible but she's just waiting to die. It's not that she's devoid of choice - there are lots of things available to add a bit of variety and interest to her life, like an iPad/iPhone to stay in touch with friends and the world, bus outings with local community groups, etc. But she's so set in her ways she's become addicted to her daily routine, and rejects any attempt to have it changed.
I remember my Sundays in Sydney. It was a strict routine in the mornings, and if for some reason the Sunday papers didn't turn up on the front doorstep at 7am all hell would break loose. Creatures of habit, yes?
Then you have the procrastinators. One GN said his missus would get all excited about the idea of travelling Oz until shortly before the planned departure date and then complain about the van. The first van wasn't big enough. So the bloke sold it and ordered a new one. The missus was all excited again until the departure date loomed and then decided the van needed a shower and toilet. So the bloke sold the second van and ordered a third. After the fourth van and the missus coming up with yet another excuse, he sold it, bought a smaller motorhome and took off by himself. Procrastinators are also called "gunnas" in Oz... gunna do this, and gunna do that, but never get around to it.
From the Beeb: A UN official in South Sudan has spoken of an atmosphere of fear and desperation as violence escalates. Humanitarian Co-ordinator Toby Lanzer told the BBC about summary executions in Bor, in the restive state of Jonglei that has fallen to rebels. He said that as well as people seeking refuge at the UN base there were many more hiding out in the bush.
What frightens me most about such zealotry is all the yelling and arm-waving people do when demanding whatever it is they're demanding. How the hell are you supposed to reason with that? Road rage is the same, except it's multiplied many fold in South Sudan.
US technology giant Apple has signed a deal to bring its iPhone to China Mobile - the world's largest carrier. The Chinese firm has more than 760 million subscribers and was one of three networks to be awarded China's first 4G licences earlier this month. Apple has been looking to boost its sales in China, the world's largest smartphone market, but has struggled amid growing competition from rivals.
Erwin Perzy III knows a thing or two about making it snow - it's the family business. The 57-year-old Austrian is the grandson of the man widely acknowledged as the inventor of the snow globe. His grandfather, the first Erwin Perzy, came up with the idea by accident in 1900. Mass production started in Vienna in 1905, and 108 years later, the company - Original Vienna Snow Globes - is still going strong.
For centuries, the brain was a mystery. Only in the last few decades have scientists begun to unravel its secrets. In recent years, using the latest technology and powerful computers further key discoveries have been made. However, much remains to be understood about how the brain works. Here are five important areas of study attempting to unlock the last secrets of the brain.
Yep, pretty amazing bit of machinery, the ol' noggin. And the better we understand it, the better we can utililze it. But for now, I'm gonna give mine a little rest (apart from the grandpa nap I had today cos it's HOT). Not much on telly unless you're into Christmas re-runs and all that dreary happy-ending, ho ho ho stuff. Hehe. Honestly, if I hear Bing Crosby one more time I'll explode! Gary
December 22, 2013. From the GN 'Just Joking' forum: The European Union Commission has just announced an agreement whereby English will be the official language of the European Union rather than German, which was the other possibility. As part of the negotiations, the British Government conceded that English spelling had some room for improvement and has accepted a 5 year phase-in plan that would become known as "Euro-English" .
FL Josh wrote: You mentioned as to Lindsay, "yes, all that money he now has is burning a hole in his pocket." Where did Lindsay suddenly come into money and how much? Sue had about 8 grand in the bank and he had a couple. He's also now getting the full age pension (for a single person) instead of his previous disability pension. He's 54. He mentioned something the other day about being in England and I said, "That's if you get there. All that money is burning a hole in your pocket." He looked at me as if to say, 'How did you know?' He doesn't realize I can read him like a book. Anyway, my comment must have hit a nerve cos he stayed home all day yesterday. Ditto today. Guilty conscience.
You showed a bare chested guy wearing a bra, but you didn't identify who he was. Is the guy in the bra one of the guys, Billeeeeeee and Jules, who are going to come to your house in February? To me, that would be very unsettling. Hehe. Yes, Billeeeeeee can be a frightening sight to behold, but he's one of the regulars on the GN fora and chief organizer of the "fruit loops and nutters" at Greens Lake, a favorite spot for many GNs. Here's a pic he posted this morning:
I noticed Jason mounted the chains for the saddlebag doors on the sides rather than on the top. Nah. That's not Jason's work. The saddlebags arrived that way. As to the "spot welds" on the interior seams, the camera's flash didn't fire so I suspect if there were any gaps in the exterior welds, tiny shafts of light would be apparent. In any case, she'll be right, mate. I won't be dipping the arse end into the drink to launch the QE II.
NC Art was also deeply moved by my reference yesterday to the lack of email lately, and wrote: Well now Gary...So you're feeling lonesome and neglected. So sorry, and here's a personal e-mail to cure your solitude. What do I have to say? Damned if I know, except have a joyful Holiday Season and terrific fun throughout the New Year of 1014!
No, Art. That one's gone. You missed it. It was a while back now... like a whole millenium ago hehe. But I suppose those numbers can become a little confusing when you've seen 88 of 'em. Anyway, I appreciate the sentiments, and may I also wish you the merriest of merries, with many more to follow.
And guess who else wrote? BR João! Parents always try to convince us that wait for something is as good as get something. Well, I don't know... but I have to admit that wait for the beginning of AO is an interesting novel, with good parts and other not so good. Too many automotive mechanics episodes for my taste (all a car have to do is to take us from point A to point B in a slow and safe speed, period). But a lot of ingenious solutions and adaptations, like in a show of Discovery Channel. By now I want to wish you a Merry Christmas and a Happy New Year – a year full of beautiful landscapes throughout the Odyssey.
Thank you, João. Yes, it's been quite a saga. I suspect if I didn't have such a BIG MOUTH as well as a web site constantly carrying on about my intentions, I might have let go of the dream with all its frustrations and disappointments and turned my attention elsewhere. I'm afraid to do all the sums - not just relating to vehicles that didn't make the grade for one reason or another, but also the money that has gone into PJ. A few hundred here, a few hundred there... It must be quite a sizeable sum hehe, but I'd rather not know.
And thanks for the graphic, João! I sincerely hope that bloke is wearing Aerogard. Aussie flies have no decorum ya know.
I'm looking forward to 2014 for many reasons, not the least of which is being able to tackle my credit cards now that the "big spend" is basically over. My intention is to whittle them down to zero by the end of the year. They're costing me a fortune in interest. Still and all, there was method in my madness. If I'd simply saved enough money to bypass all the various aspects of putting PJ together in stages, there would have been nothing but numbers in the bank account. Boring! By doing it my way, each acquisition was a milestone - a physical reminder of where my dream was headed. It was a tangible way of measuring my progress, and each step became its own story... just like the Odyssey - a series of mini adventures.
So now my only hurdle is to conquer the psychological fear of being homeless (as it were) and living a life of almost total unpredictability, drifting from one unknown to the next. I have it on good authority that such an existence is addictive. Hehe. Then again, so is skydiving.
When you think tarps you think huge, right? So I was glad to see tarps being sold according to size at Supercheap Auto. What's more they were in feet as well as metric. So I bought one big enough to cover the bike. Too easy. I also bought a 5 liter bottle of radiator coolant. Jeez, that stuff ain't cheap! Also did a bit of shopping at the supermarket where there were quite a few shoppers despite being Sunday arvo. Tourists, I guess... although Cherie from the dental clinic is not a tourist hehe. She was at the next checkout.
Steve W is headed off to exotic climes over Christmas to play with the pachyderms: Yes it is the extremely silly season and people doing the usually stuff running around like mad, getting stressed for something that only lasts a few hours and is then forgotten for another year……..sheer insanity I say.
I had an opportunity arrive out of the blue (blue what, I'm not sure) to be in a group for Xmas and New Year at the Anantara Elephant Camp in the Golden Triangle.
I have never had significant feeling either way about ele's but the chance to get up close and personal is too good to miss. The purpose of the Elephant Camp is to try to rescue and get off the streets of Bangkok the poor things suffering there for the fun of the tourists. At the Camp they are looked after properly in their natural environment with an onsite veterinarian. Sounds good to support to me.
So I will be away for a couple of weeks and where available shall be checking Waffle. Hope you have a good Xmas and that the New Year brings the start of the trip (no, I'm not going to nominate a date this time). Chat when I get back…….and no you are not talking to yourself……..you have many "imaginary" friends and that comes from both of me!
Sounds interesting, Steve! And certainly different! Just don't fall madly in love with one and drag the bloody thing home. Jeez, imagine the size of the pooper scooper! As to 2014 being the year of the big departure, I expect it will be. There's really only one thing holding me back at the mo but even that is manageable.
Hot, hot, hot today, and it'll be even hotter tomorrow. Then milder with showers for the following three days, including Christmas day in the middle. There might be a snowman in your front yard "over there" but there sure as hell ain't any around here hehe. So, until tomorrow, it's hooroo, and thanks muchly for all the feedback and wishes. Gary
December 21, 2013. Men's Acapella with Not Your Typical Christmas Song.
Some months ago, Cherie, a neighbor with whom I was acquainted, died in her sleep at home. She was in her late 50s, I think. It was a week before anyone noticed and by then the flat had to be fumigated. Lindsay knew her better than I but, after asking around the hood, couldn't find anyone who knew about her funeral - where it would be or when. The other day he was at the pub (yes, all that money he now has is burning a hole in his pocket) and mentioned to the bartender that Sue had died, and that he was taking her ashes back to England. Then he asked about Cherie. The bartender said that Cherie's family in Sydney didn't want anything to do with her, and rejected the ashes. So the bartender and her husband, who knew Cherie as a regular customer, organized a memorial service in the grounds at the back of the pub, on the north bank of the Manning River, where they scattered Cherie's ashes. A most honorable and charitable - as well as Christian - act, if you ask me.
Another hottie... too hot to buggerize around with PJ's new storage arrangements in the sun. I'd last about 10 minutes out there. However, on the topic of travelling and camping, here's a great piece from a youngish GN who's been getting about Oz on two wheels.
From the Beeb: US President Barack Obama has suggested there may be a review of surveillance by the National Security Agency in the wake of a series of spying revelations. He said in "light of disclosures that have taken place" and public concerns about the programmes "there may be another way of skinning the cat". But Mr Obama said ex-NSA contractor Edward Snowden had caused "unnecessary damage" by leaking documents. He declined to say whether or not Mr Snowden could be offered an amnesty. A lawyer on The Drum last night said there's enough proof now that the NSA acted illegally and unconstitutionally, and that Snowden was a genuine whistleblower. If government agencies break the law, they should be held accountable. I agree.
Uganda's parliament has passed a bill to toughen the punishment for homosexual acts to include life imprisonment in some cases. The anti-homosexuality bill also makes it a crime punishable by a prison sentence not to report gay people. The prime minister opposed the vote, saying not enough MPs were present. The bill has been condemned by world leaders since it was mooted in 2009 - US President Barack Obama called it "odious". Witchdoctors and superstition are alive and well in Uganda.
US scientists have performed a dramatic reversal of the ageing process in animal studies. They used a chemical to rejuvenate muscle in mice and said it was the equivalent of transforming a 60-year-old's muscle to that of a 20-year-old - but muscle strength did not improve. Their study, in the journal Cell, identified an entirely new mechanism of ageing and then reversed it.
Magnetic Bill on the GN forum said he attached a couple of tool boxes to his previous 4WD and one of them fell off, so he hopes mine have been attached properly. I used the little Fuji to take a few "blind" shots inside the saddlebags, cropped them, and here they are. You can see in the first pic that Jason has used 1/4" steel plate as a support on the ceiling of the saddlebag and used two bolts with spring washers to secure it to a rib under the ute tray. The second shot shows the front of the saddlebag, the sloping wall that fits behind the rear mud flap, with the same steel plate across the top and an extra bolt below that secures the saddlebag to the mud flap. Looks pretty secure to me.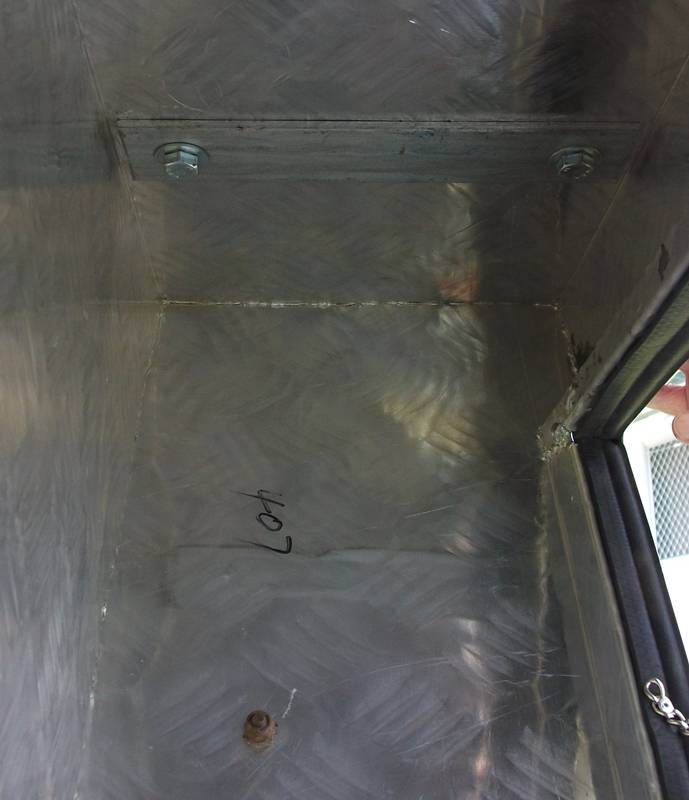 Looks like the cheapskate used the same bolt and nut that came off the old bracket hehe. I also discovered that each box has a set of two keys, but the locks are not keyed alike, dammit. Oh well...
And that's it for Satdee. It's not only quiet here, seems quiet everywhere. Been a while since I've had any personal email so I guess everyone's getting organized for the festive merries and jollies. I think I'm talking to myself here. Gary
December 20, 2013. Another scrumptious morning on the Mid North Coast of NSW. Got a PM on the GN forum this morning from Billeeeeeee. He and Jules will be passing this way in Feb on their way to QLD so they're gonna call in to say g'day.
Eeek! Say no more.
Jason finished the jobs on PJ late yesterday after having trouble fixing the saddlebags. It wasn't as simple as we thought to attach the bolts. But he finally figured it out. He fashioned a grab handle from pipe and did a great job. Solid as a rock. The flap behind the fridge is now secured by a piano hinge and 3 bolts at the bottom which makes it quick and easy to undo and redo with a ratchet spanner. The chains are attached to the side drop downs and the awning saver wheel is attached to the rear door. I'll take some pics before I post this page. So it's all good, Ls and Gs.
I was seriously disappointed with the plum pudding and custard last night... couldn't squeeze it down the screech without a lotta trouble. So next time I'll give it a whizz with the blender and turn it into a kinda mousse. Should still taste okay. The pud itself was great... moist, rich and packed with fruit. I remember when my mother made those (boiled) and hung them wrapped in calico from the kitchen cupboard to mature.
Those saddlebags look really good - a natural part of the vehicle. It's amazing how they "shrank" though when attached. They looked quite large sitting here in the entrance hall. It's like the half-cabin boat sitting on a trailer yesterday parked outside Averil's house. It was about 16/18 feet or so but looked pretty big compared to the 4WD towing it. Different story in the water though... hehe. Just another little runabout. So the size of PJ is quite deceptive. It's bigger than it appears to be.
Most of the motorhomes and caravans pictured on the GN forum are new-ish and very flash. So I think of PJ, in comparison, as an old beach shack set amongst a row of posh houses at an upmarket resort. Same view and amenities, cheaper rent. Hehe. I'm delighted with her, actually. And even more delighted to have come this far in my quest for the Odyssey.
And another thing. I get great satisfaction from spending money on practical and useful things, as opposed to rent and power bills. What goes into PJ is mine to keep and use. And OWN!
Back from paying Jason's account - $405, which I think is fair enough for a job(s) well done. It was all labor except for the $20 piano hinge. There are a few more things I have in mind, like a window repair, bigger solar panel, etc, but they can happen any ol' time. Oh... and I keep forgetting the spare tire! Too late now. I'll have to wait till early new year.
For the rest of the pics of Jason's efforts, click here.
From the Beeb: Seventy-six people have been injured, seven seriously, after part of a ceiling in London's Apollo Theatre collapsed during a show, police say. The venue in Shaftesbury Avenue was packed for a performance of The Curious Incident Of The Dog in the Night-Time. Eyewitnesses heard "a crackling" noise before the collapse at about 20:15 GMT. Theatre-goers left covered in debris. Not the sort of thing you expect to happen in London.
Payment details from up to 40 million credit cards could have been stolen after they were used in the stores of US retail giant Target. The retailer said it was investigating after discovering that thieves had gained access to its payment systems. The data breach began around 29 November, known as Black Friday, one of the busiest shopping days of the year.
Louisiana Governor Bobby Jindal has come to the defence of a reality TV star suspended for derogatory remarks he made about homosexuality. Phil Robertson, who appears in the show Duck Dynasty, was asked to describe sin by a magazine, and said: "Start with homosexual behaviour and just morph out from there." In a free society, dickheads have a right to their opinion too.
The Duke and Duchess of Cambridge are to visit New Zealand and Australia next April, Kensington Palace has said. It is thought likely their baby son, Prince George, will also accompany them but a final decision will be made nearer the time. If he attends, Prince George will be eight months old and on his first official overseas tour. That'll keep the press and telly cameras busy.
The Pope has done it, Barack Obama and David Cameron have done it, and now a farmer from County Tipperary has become the latest famous subject of a "selfie". The self-taken photograph of PJ Ryan was submitted by his daughter Aisling to the Irish Farmers Journal's Selfie on the Farm competition. "Dad was helping my younger sister with her agricultural science project when he took the picture with his salers in the background," she said.
Very hot today. Just 10 minutes in the scorching sun taking pics of PJ was enough for me. It'll be like this for several days and then over Christmas, showers! Not too good for the holiday makers and campers but at least it'll cool things down a bit. So there goes another milestone in the saga of PJ and the Odyssey. How time flies... it was almost 4 months ago that I had the bumectomy done (August). And about six months since the camper and the ute were "married". After that, it was time to get serious about getting the rig rigged. Yep, a saga indeed. 2013, the year of PJ's birth and Sue's demise. Gary
December 19, 2013. I'm an authorized person now. Jason invited me into the "big shed". It's still called Sowters Engineering even though Peter sold it to Jason... but only the rear section. The office area at the front and part of the shed still belong to Peter. It's where he stores all his "shit", according to Jason, and where he escapes from his missus hehe. Every man needs a shed. Anyway, yes I'm an authorized person, despite wearing thongs. I was gonna call a cab but he offered me a lift home. Cool!
Soooooo, later this afternoon, PJ will be resplendent in saddlebags, a flap for the rear of the fridge, an awning saver wheel, chained drop downs to make two side benches, and a grab handle near the door. Yeah? That's the beauty of having been grounded with cancer recovery all these months... plenty of time to think about improvements to PJ. BTW, Jason is not an engineer, he's a boiler maker. As a kid, I had two neighbors who were boiler makers. They worked for the railways at nearby Chullora (Enfield Marshalling Yards) in the old steam days. Back then, I didn't have a clue about what boiler makers actually did. Basically, they're fabricators of steel and iron (and aluminium). Meeting Peter and Jason has taught me how to think outside the box in terms of having things designed and made instead of relying on store bought. Problem solving, that's what it's all about. And being creative.
Funny about life. You spend a lot of time waiting for something to materialize. And then, lo and behold, the day arrives! But it ain't gonna happen unless you set your goals and, more importantly, set the wheels in motion. In other words, if you want things to happen, you need to make them happen. Wishing alone won't make it happen. If only I'd known all this when I was in my late teens or early 20s.
And here's something else I wish I'd known. All through my career in radio and the media, people were drawn to me. I thought it was because of my irresistible charm and sparking personality hehe. Nah. It wasn't that. They thought I was someone going somewhere, and figured they'd tag along for the ride. And then when my ride ended, they vanished into the ether. Took me a while to realize they were the kind of people referred to as "fairweather". A few hung around for a while in case I managed to do a Lazarus but even they dropped off eventually. I'd ceased to be of any use to their social or corporate climbing. As the song goes, I can see clearly now. When I analyze those people and others like them, and their behavior over many years, I can see how they were ingratiating themselves with anyone who had the potential to be a mover and shaker. It's called "networking".
Anyway, I'm not bitter about it. It's just the way life is, and I was too naive to realize it. Thilly me.
From the Beeb: The US Federal Reserve has announced a slowdown in its effort to boost the US economy. The central bank said it planned to scale back its $85bn (£51.8bn) a month bond buying programme by $10bn a month. Stimulus of this kind is designed to lower interest rates and boost economic activity. Accordingly, the Oz dollar is falling to a more realistic level.
A White House panel has recommended significant curbs on the National Security Agency's sweeping electronic surveillance programmes. Among its 46 recommendations, the five-member panel said the NSA should cease storing vast amounts of data on calls processed by US phone companies. Details of the snooping programme were leaked by ex-NSA contractor Edward Snowden, now a fugitive in Russia. Nuff said.
And that's another thing I regret... missing my opportunity to meet Barry Humphries in person during the mid '80s. I wrote some scripts for him to promote his upcoming show in Sydney. In my haste to "do" lunch (as usual), I left it to the sound engineer to produce the scripts with Humphries, not expecting or even considering for a moment that Humphries would be impressed enough to ask to meet me. They were just scripts. I wrote scripts all the time. No biggie. A few weeks later, I received a letter from him thanking me for the scripts and congratulating me on being so talented. And where is that letter? I have no idea. It managed to disappear somewhere along the line. Oh well...
It was that kind of self-effacing attitude that finally got me into trouble. I had no idea what I was worth... or, more to the point, what my creativity was worth. Artists such as painters and musicians can let the market decide their worth. But I wasn't dealing with the general public, I was dealing with advertisers - sales and marketing managers or owners of businesses. I came from a background where a bloke was paid for his labor, not his ideas.
Did a little more research on motorized bicycles and found this disclaimer at the end of an ad for a Melbourne based assembler. As you probably know, Gumtree require me to remind you VicRoads is currently advising all 49cc 50cc 66cc 69cc 70cc and 80cc Motorised bikes are for off road use only so you are wise to check this in your local jurisdiction before purchase.
So, what a bloke's gonna have to do is a little pedaling a day to keep the aches and pains away. If I can build up a decent level of fitness, riding the bike around camping areas and short distances into town shouldn't be a problem. Not all that many years ago I was whizzing around Taree without any trouble at all.
And now for some Christmassy stuff from one of the GNs: The Pearly Gates. Christmas Cake. Christmas Tree.
Still waiting for Jason to phone about PJ, and it's getting late, so I better post this Waffle before I have to head out. Gary
December 18, 2013. While using the stick blender to whizz my smoothie this morning, it occurred to me that it was using 250 watts of power. Before I started making the smoothie, I'd been reading up about small petrol motors fitted to bicycles and their associated legal requirements. For a bicycle to remain legally a bicycle in New South Wales, a motor must not exceed 200 watts. Hello? That's when I realized my stick mixer has more power than that! If a "power-assist" motor exceeds 200 watts (or 250 for an electric motor) it is deemed a moped which requires registration, insurance and a motorcycle rider's license. In Queensland, attaching a motor to a bicycle automatically deems it a motorcycle which means it has to comply with all the rules and regulations that apply to motorcycles. In fact, it's illegal to ride a power assisted bicycle in QLD because bicycles are not built to comply with the Australian Design Rules applicable to motorcycles.
Note: The cylinder of a petrol motor specifically designed to produce no more than 200 watts (equal to 0.268 horsepower) will have a capacity of approximately 4 or 5 cc, which is about the size of a standard medical syringe. It is virtually impossible for a bicycle fitted with an internal combustion motor (eg fuelled by petrol) limited to 200 watts to produce enough torque to propel a bicycle independent of pedal power.
So there ya go, the bureaucrats are at it again, denying old blokes like me the opportunity to get around cheaply and efficiently... up hills. A small "postie" bike or scooter would be cool but too heavy to carry on the back of PJ.
TX Greg found the awnings in the rain topic interesting: Delta18 on the GN's forum made the most important remark about leaving the awnings out in the rain... "Just a hint, if your awning is out and it is raining, lower one end leg so the rain can run off that end rather than allowing it to 'pool' in the middle which will stretch and possibly tear the fabric."
That's very critical to keep one end lower. I have seen on the larger awnings where the rain will collect in the center and stretch the vinyl canvas down several feet. The weight of the water will actually bend the roller tube into a slight U shape. We had that happen to one at the dealer. The salesmen were joking that model comes with a swimming pool. The water was so deep we had to poke a hole in the bottom to let it out.
Both my awnings are on a forward slope so I think I'm safe.
From the Beeb: America's new Irish immigrants: Ireland may no longer need bailout money as its economy emerges from recession, but a wave of emigration that began in 2008 is continuing. And echoing the last Irish slump in the 1980s, many thousands of those moving to the US may be becoming illegal immigrants.
Russia has given Ukraine a discount of almost a third on Russian gas and said it would buy billions of dollars' worth of Ukrainian government bonds. The moves come amid Russian attempts to stop Ukraine moving towards the EU.
Nothing on the Beeb about England being trounced in the Ashes cricket test by Oz. Hehe. So here's a report by the ABC: Australia has regained the Ashes in emphatic fashion with a 150-run win against England at the WACA on Tuesday. The win gives Australia an unbeatable 3-0 series lead, with Tests still to play in Melbourne and Sydney.
Australia will now try for a 5-0 victory just to rub salt into the wound but in cricket nothing should ever be taken for granted.
Roite! Both tool boxes are now in PJ for attachment tomorrow. There's a surprising amount of room inside PJ - both boxes went in with tons of room to spare! While I was there, I heard a chirp. Then another in 30 seconds. Checked the carbon monoxide alarm and the power was low. Hmmm. Those batteries were installed only 3 or 4 months ago - 3 AAs. Anyway, there's a new set now. The smoke alarm has a 9V.
My new chopping board is now in its permanent travelling spot as well. Another thing I noticed is an old sticker on PJ's rear window of Brunswick Heads, north of here near the NSW/QLD border. I'd say ol' PJ has seen quite a bit of Oz since she was hatched back in the mid '70s. And she ain't done yet!
Back from Albert St Dental Practice, where the girls fussed over me to the point of embarrassment. That's to be expected, of course, when you're the star of the show, albeit a skinny one. I've had to crop my arms in case y'all started calling 000 emergency or something. I'm okay, okay? So don't worry. It's nothing a few pies and sausage rolls can't fix. Oh yes... the appointments are usually in the mornings but I was elevated to PM today cos of the Christmas rush.
I was tempted to open my mouth but thought better of it. Hehe.
Well, that's enough excitement for one day, folks. I'm looking forward to tomorrow and PJ's saddle bags being fitted, along with the other small jobs. Isn't life grand? I better call it a wrap cos all the girls at the clinic are gonna check out this page after work to see the pic. Hehe. Told ya I was famous. Gary
December 17, 2013. What I wanna know is this, is it okay to leave PJ's awnings out when it's raining? The Fiamma brochure says they're meant for shade, not for rain. So do I ask the bloke camping next door? Nope. Cos I'm not camping. Sooooo, I posted the question on the GN forum. Oodles of campers there. So far, it appears that awnings are fine in the rain provided they're rolled up when dry (or opened again to dry as soon as poss). However, they do need to be rolled up if the wind gets a bit too breezy - unless you like paragliding.
Speaking of the internet, I watched a program on telly last night about the "electronic swagman", an ex roadie for a couple of famous Aussie bands from the '80s, who has kitted out a Toyota bus and hit the highways and byways of Straya with his faithful dog to take pics and write a journal of his travels. Sound familiar? It's also how he makes his living, selling prints and calendars and books. He says he's built up an international audience of 10,000 over the years. Well, let's see what yours truly can do when he finally hits the road.
I have no specific plan though. I'll figure it out as I go along. I'm not interested in becoming too commercial, or becoming a slave to the clock. Been there. Next!
What will my attitude be when on the road? Will it be about where I'm going or where I am? I think the latter. In other words, when I've set up camp somewhere nice, the last thing I wanna do is worry about some kind of timetable. I just wanna relax and enjoy where I'm at until I feel like moving on. There was a post on the GN forum the other day from a GN who'd been camped at the same place for 4 months! Hehe. That might be a bit extreme but what the heck? If you're enjoying it, why move? Other GNs are different. They're amped to see as much as poss. Some spend hours driving from one place to another, camp overnight, and hit the road again next day. How boring! No pressure. That's my style.
I've been under similar kind of pressure for the past few years. When is it gonna happen? When will the gums be healed? Why don't you set a departure date? Stop procrastinating! Well, bugger that. It'll happen when it happens. Actually, I can say that now with a clear conscience cos I believe I've accomplished quite a bit in 2013.
From the Beeb: A US judge has ruled the National Security Agency's mass collection of telephone data unconstitutional. Federal District Judge Richard Leon said the electronic spy agency's practice was an "arbitrary invasion". The agency's collection of "metadata" including telephone numbers and times and dates of calls was brought exposed by ex-NSA contractor Edward Snowden.
Nelson Mandela was often described as the "world's elder statesman", a father figure tackling global problems. His moral authority made him, in some people's eyes, a successor to Gandhi. Who might play a similar role now? Good question. No one readily comes to my mind, with the possible exception of Bill Clinton.
European countries bordering Russia's territory of Kaliningrad say they are worried at reports that Moscow has put nuclear-capable missiles there. Lithuania and Poland both issued statements of concern. Russia has not confirmed the report but insists it has every right to station missiles in its western-most region. Moscow has long threatened to move Iskander short-range missile systems to Kaliningrad in response to the United States' own European missile shield. It's like a game of chess, but the chess pieces are armed to the teeth.
Cycling through the City of London to work on a dark morning recently, I was overtaken by a man in a black coat with no helmet, no lights, and listening to music through headphones, writes Lucy Kellaway.
Back from shopping. For a long time, I've admired chopping boards made of bamboo and wanted one for PJ. But where to put it while travelling? After yesterday's little experiment with the storage box under the sofa cushion, that little problem is solved. As with all the stuff in there, it'll be stored vertically (rather than flat-packed) which makes it easy to to get what I want without emptying the box. $15 ain't all that cheap but I like it... I like the grainy look.
Vertical storage also suits long kitchen utensils like tongs, spaghetti lifters, wooden spoons, potato mashers, rolling pins, etc, sooooooo, guess what's also going in the box? Then I'll have more room in the kitchen drawer for other stuff. Remember those publicity stunts like fitting the biggest number of students into a Mini Minor? It's a bit like that only not as uncomfortable.
Just phoned the local bicycle shop to ask about fitting 2-stroke motors. Nope. Not qualified. Not their thing. So that got me to thinking about Andrew - ex motor mechanic, auto electrician, farmer, bicycle rider, all round handyman. So I phoned him and he's quite agreeable, but he'd like to check out the motors on eBay first to see what they're all about, and what kind of fittings they need. I'm in no hurry and he's busy over Christmas/New Year, so maybe early-ish 2014 I can organize something. The other day I mentioned a 4-stroke but, after thinking about it being mounted over the top of the rear wheel behind the saddle, it struck me that I wouldn't be able to swing a leg over it. I got rid of a luggage basket mounted behind the saddle because that.
FL Josh has been busy lately and is catching up with Waffle. In the meantime, he sent this link to a fox hunting under snow in an incredible way. I've seen this before, and I have a feeling I've posted it before, but it's worth posting again.
Now I'm gonna hit the kitchen and make an old fashioned savory mince - ground beef, onion, garlic, parsley, gravy powder, chopped tomatoes, Worchestershire sauce, tamaaaaata sauce, S&P, mushrooms, peas and corn. The landlady at a boarding house where I lived back in '69 used to stuff me with it after I finished the breakfast shift at the local radio station in an attempt to fatten me up. Gary
December 16, 2013. Off to the dentist in a few. Nancy's away for 2 weeks over Christmas so it'll be just an irrigation without the tweezer routine "You're tensing your bottom lip lately," Emma observed last time hehe. And that's another thing I've been meaning to mention... dentures harbor bacteria which, at the mo, is dangerous. It's crucial that my mouth is guarded from any potential infection which is why I rinse with special mouthwash three times a day, and salt water at other times. I've got the cleanest gob in Straya.
BACK! They're all running behind schedule - Christmas rush and understaffed. In fact, the two receptionists, Cherie and Emma did the irrigation hehe. They're both dental nurses, and Emma's studying to become a fully-fledged dentist. She's also getting married in October 2014. I'm almost part of the furniture in that place. Oh... and today, under the bright light on the reclining chair, they gave me sunglasses with star-shaped frames hehe. Bright red! I'll bring the little Fuji next time. That'll be a great shot for the family album.
Just got an email from Chris, husband of Heather, Sue's sister, with suitable dates for Lindsay's visit to England. We are happy to have Lindsey here from Feb 2nd. From March 3rd I am producing a play in London at the Charing Cross Theatre and will be in London most of each week for 7 weeks. Can you imagine Lindsay hob nobbing with people like that? Sheesh! Talk about chalk and cheese. Heather is seriously into show horses and dressage, as was Sue as a youngster. Then Sue toddled off to La La land and ruined her life.
The GN mag has as its cover story today a report of a snake-bite victim in WA. He was returning to his van after his evening shower when he accidentally stepped on a death adder in the dark. His mates bandaged the wound and he was rushed to hospital but released the next day. Frightened the bloody daylights out of him, though. Seems that if a snake bites out of fear or retaliation - or as a warning - it can choose not to release venom, which it prefers to reserve for prey. That's interesting. But, of course, there's no way of knowing until the victim has undergone a medical check. This bloke was over 100kms away from a hospital at the time of the attack. According to the death adder, it was all the bloke's fault.
During my dose of inner shedness a little while ago, I utilized one of the storage boxes under each end the sofa to store things I won't use all that often - bulky items that took up space in the wardrobe/cuboard. It's amazing just how much space there is in those boxes under the sofa ends. The long center cushion sits on top of the external storage box. Organized! Gotta be organized!
I mentioned a month or so ago that after my house in Glebe was sold, the real estate salesman took me around to a bed sitter at Glebe Point. I was crazy not to buy it. I had the cash! Mind you, I was crazy in the first place to lose my little house. Anyway, I remember looking at the dimensions of the bed sitter and thinking "how on earth could I live in this small space?" Now, after getting to know PJ quite well, I realize just how easy that would have been with a little imagination. The bed sitter had position, position, position as well. It was a short walk to Centenary Park at the bottom of Glebe Point Road on the Harbor, and an even shorter walk to the Glebe Rowers Club where I was a member and often had Sunday lunch.
I certainly can't complain about the lack of opportunities that have came my way, but I can complain about being too damn dumb to take them.
From the Beeb: Actor Peter O'Toole, who starred in Sir David Lean's 1962 film classic Lawrence of Arabia, died on Saturday aged 81, his agent has said. He was being treated at London's Wellington hospital after a long illness, his agent added. What a commanding presence that man had.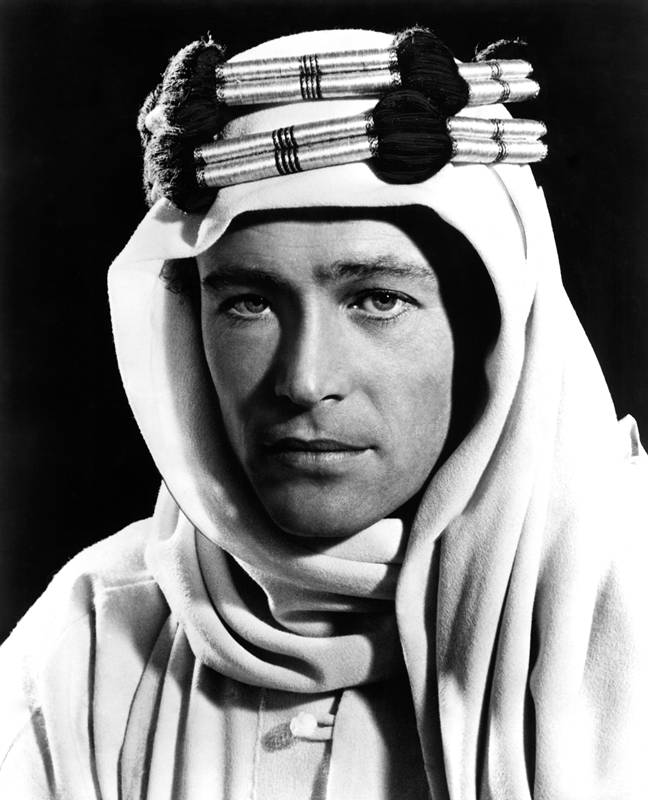 Someone said if he looked any prettier, they would have had to call the movie Florence of Arabia.
The first robot to land on the Moon in nearly 40 years, China's Jade Rabbit rover, has begun sending back photos, with shots of its lunar lander. Jade Rabbit rolled down a ramp lowered by the lander and on to the volcanic plain known as Sinus Iridum at 04:35 Beijing time on Saturday (20:35 GMT).
Once again, Ls & Gs, I've run outta puff. But I did manage to reorganize a bit of storage in PJ, which is a step in the right direction. Can't have stuff wobbling about, you know, or space not being utilized as efficiently as possible... unlike the room in which I'm presently sitting. It's a mess. My new motto for 2014 is to be neat and tidy and thoroughly organized at all times. Hehe. Gary
December 15, 2013. NC Art sent this link to a group of Silent Monks performing Hallelujah Chorus. Speakers on or off, it's still a hoot!
I read a GN thread this morning from a woman thanking everyone for their kindness and assistance in fixing a few probs with her new rig. Others commented on how they have also been helped by retired GNs whose expertise ranges from electronics to engineering and just about everything else you can think of. Not only does the forum provide endless advice and tips but also hands-on assistance when GNs are camped at the same spot. One is never alone "out there" because GNs are scattered all over the continent. What a fantastic resource! And it costs nothing to join.
The reason I discovered the GN forum is because I was Googling info about Couriers and slide-ons and happened to see Magnetic Bill's thread about his rig. It was Bill who advised me on tie downs and helper springs. From there I learned a stack of stuff about solar, batteries, gas, tire pressures and the nomad lifestyle generally. Through reading various threads, and asking questions, I was able to draw up a comprehensive to-do list. As a bonus, I had the benefit of TX Greg's experience as well. All good stuff, yes? Now my to-do list has become my all-done list. Almost.
Well, as I've just discovered, cold egg nog and choc chips don't work in the blender. Take 2. Pour failed attempt into saucepan and heat on stove. Choc chips melt. Hmmm, not bad. Next time. Add two handfuls of choc chips to jug. Melt in micro. Add mug of egg nog to melted choc in jug. Add brandy. Blend.
I hadn't realized egg nog was so tasty! Mmmm! So I might experiment with variations using banana, ice cream, etc. I could have used powdered drinking chocolate but, as Nancy points out, there's no fat content, which is why I'm using choc chips.
I was out in the garden earlier and noticed how fresh and unblemished the frangipani is. Brand spanking new, folks.
From the Beeb: Supporters and opponents of Ukrainian President Viktor Yanukovych are to hold rival protests in Kiev, amid fears of possible clashes. Activists and opposition parties are hoping hundreds of thousands of people will take part in a "Dignity Day" rally in the central Independence Square. Mr Yanukovych's backers will gather in the nearby Mariinskyi Park. I heard one elderly supporter say that Yanukovych "gave us a normal life". Yeah, normal as in the old Soviet Union days?
China's Jade Rabbit robot rover has driven off its landing module and on to the Moon's surface. The robotic vehicle rolled down a ramp lowered by the lander and on to the volcanic plain known as Sinus Iridum. "Made in China" has arrived on the Moon!
Well, I dunno where the day went but it went. I suppose that's the way it is sometimes. The last few days I thought my head off, so maybe I'm all thunk out. Gary
December 14, 2013. From NC Art: Hooroo...Like toodleoo abbreviated…. I'm outta here! ?
Or toodles. Hehe. People are funny about various expressions. They think 'bye' is a tad short and abrupt so they add another 'bye'. Or they turn 'bye' into 'byeeeeeeee!' because it sounds cute. My elder bro got a bit confused at the end of yesterday's phone convo with who was gonna be last to say 'bye' so he went into hairdresser/customer mode and finished with, "rightio, thank you". The one that amuses me is the way people say "oh, well, better let you go" when they want to end the convo... as if it's all your fault for wanting to flee hehe.
FL Josh sent this link to the Aussie dictionary. Maybe all yous blokes and sheilas can bookmark it.
Up until 2003, Thomas Edison was the most prolific inventor, based on the number of patents he had. As of 2008, it is Kia Silverbrook. Who the heck is that???
I had no idea until I checked the link, Josh. Bloody amazing! I was a keen watcher of The Inventors program on telly for years (currently not in production) and there was never a shortage of interesting and creative minds out there coming up with all kinds of innovative devices, many of which have gone into large-scale commercial production.
Speaking of which, the federal government has refused to prop-up Holden so that it stays in Oz. There are critics, of course, but if the Australian motoring public is genuinely concerned about Holden's demise, why isn't it buying their locally built cars? As to wages and productivity, Australian wages are about the same as auto workers in Japan, but the Japanese can build a car in half the time it takes GM-H to build a Holden. Australia is better off leaving auto manufacturing to countries like South Korea, Malaysia and Thailand and to focus on high-end, niche market industries that don't rely on cheap labor, and whose products/services can also be exported around the world. Kia Silverbook has obviously figured that out.
Saw an interesting little story last night about a young bloke who specializes in astro photography. He takes a couple of cameras and lenses out to a remote spot, chooses a suitable location with an interesting foreground like a dead tree (a fixed point) that allows a good view of the heavens, and then sets up his equipment to take shots of the night sky every 30 seconds. Ultimately, what you see is a time-lapse movie of the stars slowly moving across space as the earth rotates. It's really cool cos you don't get those annoying star trails - just a clear, crisp image of the starlit universe in fluid motion, accentuated by the stillness of the dead tree. Grooveeeee! Here' an example of astro photograhy I found on Youtube.
From the Beeb: A student at a Colorado school shot and wounded two students, one seriously, before dying of an apparent self-inflicted gunshot wound, police say. The gunman brought a shotgun to the school and was looking for a specific teacher when confronted by a classmate, the Arapahoe County sheriff said. The teacher left the school after learning he was a target.
The US has urged Pyongyang to avoid any provocative acts following the execution by North Korea of a once-powerful political figure. North Korea announced on Thursday that it had executed Chang Song-thaek, the uncle of leader Kim Jong-un, for "acts of treachery". The move has raised concerns of instability in the secretive and repressive nuclear-armed country. The US said it was consulting its regional allies.
The uncle of North Korean leader Kim Jong-un, executed for treason on Thursday, has been officially denounced as "despicable human scum". Why is the language so over-the-top?
Prince Harry and his fellow adventurers in the Walking With The Wounded expedition have arrived at the South Pole, the organisers have said. The group stood at the bottom of the world at 12:00 GMT after more than three weeks of pulling sleds.
Another aspect of the Odysssey is that I need it in order to get out of this rut I'm in... sitting here every day doing the same old, same old. I need a rocket jammed up the ol' clacker. For example, if the bike were parked alongside me and I were camped by a river or lake, I'd hop on board and go for a ride. And I'd take the camera. But here, where my butt is currently planted, I'm surrounded by walls and no incentive to go exploring. I could take PJ for a run, yes, but it's all too hard, yadda yadda yadda.
You see, dear Breth, the BIG mistake you make by living in a house is that you bring all your goodies inside where they're conveniently located, diminishing the need - not to mention the desire - to go outside. But if I were living in PJ, not only would all my goodies be within convenient reach, but also the outdoors. In fact, the outdoors (under the awning) would be where I spend much of the day. Boom boom.
I wonder about some of those motorhomes and caravans some people have. They're so luxurious inside, fitted with all the comforts of a normal home, that there's a temptation to stay indoors. And that, according to some GNs is what happens. A big motorhome or caravan pulls up, the owners go for a bit of a wander to check out the scene and say g'day, and then return to their rig at sundown to retire for the night.
Being exposed to the outdoors also encourages opportunities to meet people and promotes conversation. Nobody's gonna knock on my door this afternoon and invite me to a meal of fresh trout stuffed with tomatos and onions cooked over a campfire (as happened to a group of GNs at Greens Lake yesterday).
Sooooooo, not only is the Odyssey something I wanna do before it's too late, it's also something I NEED to do if I wanna keep this old brain stimulated. Nancy's suggestion of getting a top plate appeals to me as well. It didn't at first but if it improves my diction and diet, it's worth it. At the mo, the upper and lower gums don't meet - too much of a gap - so it's impossible to "chew". With a set of top crushers, however, I might be able to manage some soft foods. Meanwhile, lack of saliva (dry mouth) may remain a prob for a while yet. It's still not easy to get certain foods to slide down the screech, even with a water chaser. Saliva is essential to the digestive process.
In fact, ladies and genitals, it's possible somewhere down the track that a top plate will be all I need if the lower gum heals and toughens up sufficiently to handle most foods. The loss of bone and shrinkage has minimized the lower gum's suitability for a denture. There's not a lot to grab onto. The top gum is fine. No probs at all.
Now here's a little gem I just discovered. This year I chose to give my two elder bros a Red Bubble calendar featuring some of my photos. Now I've discovered that 2014 is a special year according to Feng Shui and the Chinese. They call it a "Pocketful of Money". August in 2014 will have 5 Fridays, 5 Saturdays and 5 Sundays. It won't happen again for 823 years. But there's more! One of those Fridays, August 29, will be my 70th birthday! Hmmm. Pocket fulla money, huh? Trouble is I'm not superstitious. Is Feng Shui superstition? Hehe. Maybe it's not. I think it's all about harmony and stuff like that.
Here's a delightful little tale from a GN about catching mud crabs.
And so endeth Waffle for Satdee and a bit of thinking aloud. I'm looking forward to next Thursday when Jason fits the silver saddle bags and other bits and pieces. That'll cheer me up no end. Gary
December 13, 2013. Oops! Friday the 13th. Gotta be careful!
NC Art wrote and wants to know the definition of 'Hooroo'. Here's part of a most interesting interview about Aussie slang with Barry Blake from La Trobe university:
Matt Smith:
'Hooroo'.
Barry Blake:
When I was a kid, many adults would say 'ooroo' when they were leaving somebody, and I caught onto it and used it a lot. When I went to look it up in the dictionary, I couldn't find it. And eventually I found one that said it was an abbreviation of 'hooroo' and it was related to 'hurray'.
And that surprised me. I grew up among people who said 'ouse' instead of 'house' and so on. But in all of those cases, I would have heard my parents and school teachers pronounce the word properly, so I knew that you had to put the 'H' in, but I never heard 'ooroo' with the 'H'.
Although I notice in Burke's Backyard, I think he ends the program with 'hooroo'. So that one's quite an interesting one. So it's a variation of 'hurrah' and 'hooroo', and then the 'H' is dropped, and for me it's sort of permanently dropped.
Here's the transcript of the full interview.
I invented a slang term when I was mid teens. If someone had offensive BO I'd say they had a prob with Barbara Oliver hehe. My work colleagues at the time referred to armpits as 'under the Warwicks'... Warwick Farm (a Sydney racecourse) = arm. I remember Cody often used 'bitchin' to describe surf conditions. One that everyone uses these days and that has become a word in its own right is 'app' for mobile computer application programs.
As a child, I was impressed with the adult use of 'big' words I didn't understand so I invented a few of my own - constrabilge, zarraree, thidge and thadge. They had no meaning but I thought I sounded pretty cool using them. Funny how I still remember those after 60 years or so.
As teens we referred to girls as 'birds' which undoubtedly owes its existence to 'chicks', and a party was a 'turn' which came from 'turn out'. Some older peeps still use 'turn out' to describe a gathering of people for an event. And a surprising number of GNs still refer to the main meal of the day (dinner) as 'tea'. Averil does. In cricket they still refer to the 'tea break'.
Speaking of GNs, here's a bloke who's putting his retirement to good use.
From the Beeb: The once-powerful uncle of North Korean leader Kim Jong-un has been executed after being purged for corruption, state news agency KCNA reports. Chang Song-thaek was dramatically removed from a Communist Party session by armed guards earlier this week. It was the biggest upheaval since Mr Kim succeeded his father two years ago. KCNA said Mr Chang had admitted at a military trial on Thursday to attempting to overthrow the state, and was executed immediately. Next!
Sandy Hook shooting: Are schools in Lockdown America overreacting? The terms "lockdown" and "shelter in place" were once only used during prison riots and in emergency manuals. Today they are commonly used in US schools.
Images of famine and war have shaped many people's modern perceptions of Africa. But one of the first men to capture the continent on film portrayed a very different picture. Eliot Elisofon was an internationally renowned photojournalist for Life magazine. His work introduced American audiences to the magnificent landscapes, personalities and culture of Africa in the second half of the 20th Century. An exhibition at the Smithsonian's National Museum of African Art in Washington shows how his photos and the objects he collected profoundly influenced the west.
Well, just had a call from my eldest bro, John who's 83 now. "The neighbors get worried about me when they see me on the roof (fixing something)." So I take it he's still quite healthy. He works one day a week at his daughter's hair dressing salon. It used to be two so he's slowing down a bit. I haven't seen him for 22 years but I recognized his voice the moment he spoke. I had to bring him up to speed about the cancer thing because he wanted to know why I sounded different - no teeth. Then he wanted to know why I had no teeth, so I told him the whole story. Also told him about PJ and my plans.
Nancy reckons once the bottom gum tissue covers the bone, I should be okay to get an upper plate and "gum it" when I eat food, using top teeth against the lower gum. It'll take a while for the new tissue on the lower gum to toughen up sufficiently to handle a second denture. So getting back to normal (if you can call a mouth fulla falsies normal) will be done in two stages. Hmmm. If that's the case, at least I'll be able to eat stuff that helps me gain weight, which will also improve stamina of which I have precious little. Sausage rolls comin' up! Not just yet though. With mash and peas. I make my own sausage rolls with all kinds of goodies in the mince.
An upper denture would also help improve my speech by giving my shortened tongue something to hit against.
Well, so much for Friday the 13th and ladders and black cats. It's been dead quiet apart from a little shopping. But it was good to hear from my elder bro. Our mom was only one year older than John when she conked out but was nowhere near as healthy. She was very frail indeed. So John just might keep on keepin' on into his nineties! He and I are similar in build and looks. Anyway, time for me to skedaddle. Hooroo! Gary
December 12, 2013. Forgot to mention it yesterday but I signed a document and because we date stuff day, month, year it was 11, 12, 13. The document, by the way, was a form for permission to use the Stanton Library photo of the old 2UE building in Miller St North Sydney in the Scrapbook. The photo was taken from a multi-level building across the road, looking down on 2UE, which is a perspective I was never familiar with. I always saw it from ground level. My "entrance" was through the covered car park on the lower level at the left side of the photo where the boss had graciously arranged for a desk and typewriter to be installed in the lunch/locker room adjacent to the loos. He probably figured if I was gonna write shit I might as well be alongside it. All the offices, studios, newsroom, reception, etc, were upstairs. John Laws, who often tore my scripts to shreds on air, referred to my office as Gary's Dungeon. Hehe. The 2UE logo was on the white facade behind the middle tree. Below was the main entrance. At midday on weekdays, the JL Bentley, complete with chauffeur, was parked in the drive waiting to whisk Mr Golden Tonsils off to another long lunch.
The pic was taken in the early '70s. By the time I arrived in '79, the house to the right in the photo had given way to an office block of 6 to 8 storeys. In the early '80s, a covered bridge connected the 2UE building to one of the lower floors of the office building which became 2UE's sales office and schedules department. I'd been elevated to a little "fish bowl" office. Bleh. I preferred the old one. In 1990 or thereabouts, 2UE moved to rented premises at nearby Greenwich and the old 2UE site was sold. This is what it looks like now.
Lindsay collected Sue's ashes from the funeral parlor this morning. It's a silver metal urn which is surprisingly heavy, about a foot high and maybe 8" wide. So there ya go. Ashes to ashes. The death certificate reads like a list of all diseases known to medical science. Alcoholic dementia, alcohol abuse, osteoporosis, epilepsy, etc. She was not a well girl.
FL Josh wrote: Here is an interview with Mandela's daughter. I found it interesting that she said he could talk about people loving one another but at a personal level, he was unable to love. She talked about how we teach people to hate, so we can teach people to love. Some people's brains are simply not wired to feel real love, the sort of love where you think of your loved one over yourself. I cannot imagine being able to teach a person that any more than a person with no sense of smell could be taught to appreciate the fragrance of a rose. But that brings up the question are there people incapable of being taught to hate??? Will Rogers was known to say he never met a man he didn't like. Was he incapable if hate?
My mother was never able to teach me to love the baked skin on a rice pudding. I remember her once telling me that love is not romantic love. Love has nothing to do with going all gooey and being infatuated. Neither of my parents expressed romantic love or even affection that ever came to my notice. I never saw them hug each other or anyone else for that matter, let alone kiss. I remember my second eldest bro saying of my mother after she'd passed away, "She was a hard woman." As to my own ability to express love, I describe myself as emotionally stunted. I've been gooey and I've been infatuated, but I'm not sure I've ever been "in" love.
I suspect the difference between infatuation and love is that one requires you to be tolerant and accepting of another's faults, and the other requires you to not recognize that any faults exist hehe.
I agree that a person's ability to love and/or hate is dependent upon the way the brain is wired. If that's true, then teaching is a waste of time. If you wanna change the way an electrical device operates - which is how the brain operates - then one of the options is to rearrange the wiring. We know from research involving dementia, for example, that the brain can be "rewired" by using certain techniques to stimulate dormant areas to improve connectivity, sooooo, go figure. Sounds suspiciously like those technniques once used to "cure" homosexuality, I know, but there's a difference. Stimulating dormant areas of the brain (in this case specific to emotional response) doesn't instruct them as to how to behave, it just allows them to function. It frees them up. Yeah? Anyway, that's my theory.
Meanwhile, I'll carry on freaking every time someone wants to hug or kiss me. Unless it's a dog.
From the Beeb: The US state department has said it is considering all options, including sanctions, towards Ukraine as the political crisis there continues. It follows attempts by riot police to dislodge anti-government protesters from their strongholds in the capital. Pity I lost touch with Kot and the gang years ago. I could have been getting personal updates of the situation in Kiev.
Australia's high court has overturned legislation allowing gay marriage in the Australian Capital Territory (ACT). The ACT parliament passed a bill in October making the territory the first part of Australia to legalise same-sex weddings. But the national government challenged the decision, saying it was inconsistent with federal laws. Some 27 couples who married since the law came into effect last weekend will now have their unions declared invalid. It was expected but, even so, Abbot will now bear the personal brunt of public anger.
"We live in a dark, myopic age of hypocrisy, double standards & bullying!" tweeted an Indian writer reacting to the Supreme Court decision to uphold a law which criminalises gay sex. There's been widespread outrage in India's gay community, which is in shock after the country's top court reversed a landmark 2009 Delhi High Court ruling that had decriminalised homosexual acts. Here we go again.
Pope Francis has been named Person of the Year by Time magazine. During his nine months in office, the Pope had pulled "the papacy out of the palace and into the streets", managing editor Nancy Gibbs said. "Rarely has a new player on the world stage captured so much attention so quickly - young and old, faithful and cynical," she added. NSA whistleblower Edward Snowden was runner-up.
In transport design, big often means better. From trucks to helicopters, submarines to rockets, building the largest of all is one of the greatest accolades.
So, Time's runner-up Person of the Year is Edward Snowden, huh? I'll bet that surprises a lot of people hehe, and gets a few political noses out of joint. Some would see the winner and runner-up as the saint and the sinner.
Speaking of new brooms and expositions, The Royal Commission into Child Sex Abuse in Oz continues to unearth shocking behavior by the Catholic hierarchy in its conspiracy to protect the perpetrators of such hideous crimes from the law over many decades. The whistle blower who inspired then PM Julia Gillard to set a Royal Commission in motion, was a cop, himself a victim of child sexual abuse, who resented his superiors in the force trying to stifle information from becoming public and protecting the clergy who insisted that such matters were better dealt with internally by the church.
Like all whistle blowers, the cop was met by overwhelming resistance to his efforts to expose entrenched corruption within government services and within the church hierarchy. His distinguished career, together with his reputation, were in tatters. He suffered humiliation and depression. But the tide has now turned in his favor. Heads are rolling as the commission delves further into the truth, and reputations built on deceit are being trashed. More and more victims are being encouraged to come forward and testify.
I strongly suspect that Edward Snowden's motivation was the same; that he saw an injustice that needed to be exposed in the public interest, and that he was willing to sacrifice his own safety and freedom to become the whistle blower. It's a very high price to pay for something you believe in.
Goodness me, look at the time! I've been deep in thought. Until the morrow, hooroo. Gary
December 11, 2013. Back from Nancy's dum diddlie dum with my gum, And she gave me 2 liters of brandy custard and 2 liters of egg nog as a Chrissy prezzie. Isn't she sweet? She's adopted me. Last Monday, Nancy was rather subdued. Turns out that was the day she had to put her dog down, which is a very sad thing. "I came in (to the clinic) just to see you, had a good cry, and then went home again."
Steve W wrote: I was a bit worried: " I sat on the porta potti lid in the garage while I did one of the jobs"……….If you are going to do a job, best to lift the lid, just sayin'
Hehe. Missed that one. I'm losing my touch.
And here's FL Josh: As to your question of whether the service for Mandela will set a record for the number of world leaders, I just heard the count is up to 70, and I saw Obama shaking hands with Raul Castro of Cuba. Such things help make the world a more peaceful place so the good Mandela did continues.
I expect the funeral for JFK would be close to the record to be beat because he was leader of the free world and many countries would send leaders of high dignitaries because of the political consequences. Clearly, Mandela's service is putting JFK's turnout a distant second. Some will attend Mandela's service to make a statement that they are not a racist, but I have no doubt this will set a new record that will be very difficult to beat in the future. Mandela is a symbol of right and peace and others who are known for such things, like Mother Teresa, historically are religious leaders and that very fact causes some to not attend because they don't want to be known as recognizing a religion they are not a part of, consorting with the enemy so to speak.
I was interested to see that Mandela was a lawyer. It just goes to show you how good lawyers. . . oh, hell, I can't go there with a straight face!!!
The gathering of so many world leaders to honor a man who personified the ideals of democracy and conciliation is a powerful statement indeed, that will hopefully resonate in the halls of power of the non believers.
Here is the bike you need to get to carry on the back of PJ.
Here is an interesting video I came across on reincarnation. Of course it could just be a random mixture of genes, sort of like dropping a bunch of metal scrap and having it fall into a 4 cycle engine.
I believe that reincarnation exists in so far as decomposition of all matter leads to recomposition, but not of the self. The influences that go to make up self are not restricted to atoms, they are influences such as environment, genes, geography, society, happenstance, etc, that are miriad and unique. There will never be another ewe, as the Seekers sang. Even identical twins are not completely identical.
I found a lot of videos that were 47 minutes long, I think most British, so I gather that in Britain, a one-hour show will have about 13 minutes of ads whereas here in the States, we have about 20 minutes of ads. It is getting ridiculous.
When I worked in telly, it was 48 minutes of program. But commercial stations space the ad content sparingly (especially in movies) at first to suck in the viewers and then jam it all together in more frequent breaks at the other end. I don't watch commercial telly or listen to commercial radio. I don't like being yelled at. I listen to ABC radio and watch ABC 1 and 24 (news 24/7) which are commercial free except for their own promos. 24 also broadcasts docos and interview programs.
Actually, I do watch a bit of commercial telly while I'm in Nancy's waiting room. The morning show has lots of 'infotainment' commercials with spruikers getting all excited about vacuum cleaners that can swallow a dozen billiard balls, funeral services that weep uncontrollably, diet regimes that turn fatties into anorexics, cookware guaranteed for five thousand years, and boob lifters that make Jane Mansfield look flat chested. I can't believe all that puerile stuff.
Australia made the local news, something about a really, really bad bat problem. They showed helicopters making noise and workers with huge hoses spraying stuff. They also showed zillions of bats flying overhead. Clearly the dingoes aren't controlling the bat population. Maybe if you crossed dingoes with giraffes, you could get a dingo tall enough to nibble bats off their lofty perches.
Happens quite frequently in Oz, but much of the indigenous flora requires bats to pollenate it. Fire is another regenerator of native flora. Nature calls the shots, so we're stuck with 'em.
NC Art sent a link to a vid - Top Secret at Edinburgh Drum Corp. Timing is everything! This is excellent. As you watch the end of the show, keep in mind that if one drummer drops his stick, the show is over. Yep, I watched it the other day after a GN posted the link on the forum. Awesome stuff.
My ex neighbor in Glebe wrote and sent some pics he found of me at his house, just 2 doors away. They were taken in the late '80s.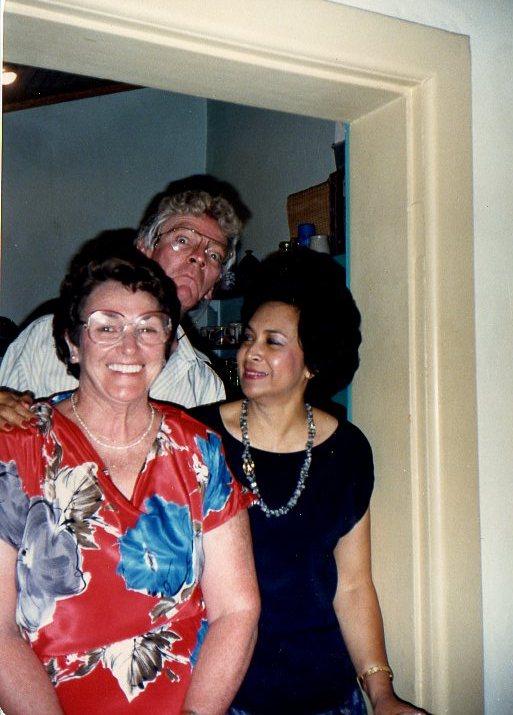 Jeremy's wife is Karen (not pictured) - and that's Karen's mom on the left. Jeremy's mom is on the right. I've obviously had a few plonks. Say no more.
Jeremy wrote to say those two girls are married moms now. Not sure what relationship they have to Jeremy... nieces? Whatever. And there's me with almost a double chin! Bit different now. It's a long time ago but I seem to recall telling the girl on the left how pretty she was. Hehe.
TX Greg has been busy the past few days fixing the damage hackers did to Cody's site. He says he's almost stir crazy after being locked in for several days by the ice. Well I hoping to FINALLY hope get out of the house tomorrow after five days of being stuck here. I'm a little scared to go out of the garage as the ice on the roof is still several inches thick and unlike snow melting this ice crap can come sliding down without warning. Tons of reports on the news of ice sliding off and damaging cars. Here's one caught on tape...
From the Beeb: Photography's Golden Age. John Chillingworth is a photographer that few have heard of, even among those who have some knowledge of the genre. Yet, his work featured in the UK's best known illustrated magazine, Picture Post, which first hit the presses 75 years ago and ran for almost 20 years until 1957.
Will Mandela's funeral be the biggest in history? Few events can have provided quite so much political stardust as the Nelson Mandela memorial service, where 52 presidents and 16 prime ministers gathered inside Soccer City to pay their respects.
It is being described as one of the highest-powered "selfies" ever snapped. US President Barack Obama, UK Prime Minister David Cameron, and Denmark's PM Helle Thorning-Schmidt took an impromptu photograph of themselves at the memorial service for the late South African President Nelson Mandela. Mine's on the front page of this web site.
Holden, a subsidiary of General Motors (GM), has said it will stop making cars in Australia by the end of 2017. The move will result in nearly 2,900 people losing their jobs. There's talk of 30,000 jobs if you include all the flow-on industries.
So there goes another icon. Qantas is looking for government assistance as well because it reckons it's not competing on a level playing field with Virgin whose backers have very deep pockets. Qantas shares are now officially designated "junk". Vegemite is already owned by an American company. Arnott's biscuits is another one. And Speedo. Rosella tamaaaata sauce went bust recently. I think it's a Canadian company that has its sights set on one of our largest cheese factories. Can't even have a Bex, a cuppa and good lie down any more cos Bex vanished after aspirin, phenacetin and caffeine were declared a lethal mix. Fosters? I think more Americans drink Fosters than Aussies. Bonds? Yep, Chesty Bonds are still around but made somewhere in Asia.
When I went to school I wore Stamina school clothes and carried a Globite school case. We watched an HMV TV, had a Hills Hoist (clothesline) in the backyard, I rode a Malvern Star bicycle, mom cooked on a Carmichael gas stove, we had a Silent Knight gas fridge and we often had Aeroplane Jelly for dessert.
Ah well, it's an ever changing world and there's nuttin we can do about it. Cest la vie. Catchya tomorrow. Gary
December 10, 2013. FL Josh wrote: Here's a list of dignitaries who attended John F. Kennedy's funeral:
Ah, I see. 220 dignitaries but 19 heads of state. According to the Beeb article yesterday, 60 heads of state or government will attend Mandela's funeral, which is why I asked if that many was unprecedented.
I enjoyed NC Art's clean sex quotes from celebrities but you made it tough to find them.
I've spoiled you with links on Waffle but I forgot yesterday. Fixed now.
Steve W wrote: Not sure if you caught up with the news item today about Qantas staff suffering from the aircraft sprays they were required to perform during the 1970's………I can confirm that it was my cousin who was responsible for this - yet it had good meanings at heart.
Missed that one, Steve. Phyllis in.
Prior to then, the procedure was that after an aircraft landed, it needed to "park" and await the quarantine staff to drive out to the aircraft, board and then walk through the plane spraying the insecticide. My cousin was an expert in work practices so said it would be more efficient and time effective to have the on-board staff perform this function, rather than waiting for the Quarantine staff to arrive - every minute on the ground costs money.
In order for the quarantine experts (no one could spray like they could) to prove the point, my cousin took a 747 to Hong Kong…….and then had to catch (I can't recall the actual number) lets say 100 Hong Kong mossies. Upon arriving back in Sydney, the crew had to spray the aircraft, and then had to account for EVERY mosquito corpse! Do you have any idea how long it would take to find 100 dead mossies in a 747……..yes many days. But they proved the point that Qantas staff could spray a pressure insecticide as well as an official "sprayer" could.
So sad that it may be responsible for lingering illnesses to the Qantas staff. In those days we just didn't think, I guess - but it saved Qantas money!
Give us another 2 or 3 decades and they'll be saying the same thing about today's decisions... "they just didn't think". Life is a constant learning curve, yes? But I do remember those "spraying" days and how the practice was sent up mercilessly by comedy shows on telly and political cartoonists. How absurd was that? Spraying tourists before they left the plane! Sheesh. I think some dignitaries were excluded from being sanitized which only served to inflame the controversy.
Speaking of planes, NC Art sent this link to a story about a grounded Qantas aircraft in Dallas with passengers camping in the terminal.
Oh, and another thing about the physical differences between a dingo and a regular dog... the dingo's limbs are double jointed. One message GNs regularly leave on the forum is don't leave food lying about at a camp site while you're away. Secure everything out of sight. Dingos are curious fossikers.
Speaking of out of sight, NC Art wrote: A man arrived home from work one evening to find his wife sitting on the sofa in a dimly lit living room. With a very seductive voice the woman asked her husband, "Have you ever seen $20 dollars all crumpled up?"
"No," said her husband.
She gave him a sexy little smile, unbuttoned the top buttons of her blouse, and slowly reached down into the exposed cleavage and pulled out a crumpled twenty dollar bill. He took the crumpled twenty dollar bill from her and smiled.
She then asked him, "Have you ever seen $50 dollars all crumpled up?"
"Uh ... No, I haven't," he said, with an anxious tone in his voice.
She gave him another sexy little smile, seductively lifted her blouse slightly and pulled out a crumpled fifty dollar bill that was tucked into the waist band of her pants. He took the crumpled fifty dollar bill, mind filled with anticipation.
"Now," she said, "have you ever seen $60,000 dollars all crumpled up?"
"Wow ... No, but I'd love to," he said, while becoming extremely attentive.
To which she replied, "Go look in the garage."
From the Beeb: Nelson Mandela: Six things you didn't know.
Slide show - the voices of Byron Bay, Australia.
Yep, Nimbin, Byron Bay and the counter culcha. I worked in radio in that area back in 69/70 but didn't get involved. Most people thought it was all a flash in the pan but that proved not to be the case.
One of the advertisers on the GN forum is a company that sells battery powered folding bicycles. Couldn't see a price anywhere so I checked eBay and was surprised that some of them are up around the 2 grand mark. Whoa! Then I checked 2-stroke motor kits for between $150 and $200. That might be something I'll consider one of these days... if I can find a reasonably quiet one. They can travel 100 kms on 1.5 liters of petrol at 30 or 40km/h, and you can alternate between pedal power and motor as required. It would certainly give me greater mobility as the ol' legs succumb to age... which is an unknown quantity at the mo. My stamina is currently woeful - perhaps related to my low weight - but could improve once I hit the road and become more physical as a result. Teeth would be handy as well!
Forget 2-stroke. For an extra hundred or two, here's a 4-stroke that's really impressive! It's an auction though, so the price could be around the 4 or 5 hundred mark. Hmmm.
And now for something completely different. If you're into Egyptology and things ancient, here's a link sent by NC Art to this story: An Ancient City Is Discovered Underwater. What They Found Will Change History Forever
Actually, just to be pedantic, it won't change history at all, just our interpretation of it. So there!
Hot and humid again today but I managed to complete a couple of PJ oriented chores. BTW, TX Greg, I sat on the porta potti lid in the garage while I did one of the jobs and your tip about drilling the little hole at the top of the crack plus the super glue has worked a treat.
Well, time to take off the dancin' shoes and call it a wrap. Thanks for all the input, boils and goils. Gary
December 9, 2013. There was a time when BIG & BUSTY was a Triumph...
... a 1949 Triumph Roadster, to be precise.
Autos began as a horseless means of basic transport but evolved into a serious art form. The automobile has also inspired many advancements in technology, engineering and manufacturing techniques, and has become a sport in its own right. It revolutionized personal as well as commercial transport and created the need for a sophisticated network of roads all over the world. Moreover, it spawned many other complementary industries that support the auto industry. Bloody amazing.
The auto industry in Oz is talking of quitting. Ford will quit local manufacturing in 2016 and Holden is now talking about following suit. They blame the high Aussie dollar and local wages, and the current government's lack of interest in subsidizing the industry. If GM in the US decides to pull the Holden, that will leave Toyota as the only local manufacturer. Mitsubishi quit some years ago.
The argument for government assistance is that Oz needs a strong manufacturing base, and the argument against is that the government shouldn't support an industry that can't compete globally. I can see both sides of the argument but tend to favor the latter. Holden, Ford and others should have recognized the demise of big sixes in favor of smaller fours a long time ago and done something back then to produce an Australian equivalent of the Corolla, Golf, Hyundai i30, etc not only for local consumption but also more importantly for export. Too late now, though. Investment in starting a new project from scratch would require billions.
When Holden arrived here in '48, all the R&D had been done in Detroit. When the Falcon arrived in '60, it was a Canadian car. The Valiant was the same. Over the years those cars were Aussiefied but they had a flying start.
I have great faith in Aussie resourcefullness and adaptability though. Sooner or later, something uniquely Australian will emerge and capture the world's imagination. A hopping car would be good. Have you ever seen a 'roo bounding at high speed across the outback plains? Bloody awesome.
TX Greg wrote: "Dog collars"? hahaha, Gary you forgot about Velcro. They use that stuff for everything. There's dozen of different type of straps. This one might work for you... Even your local hardware store should have something like that.
On the web cam, you misunderstood the specs. That was for if you were "video calling and recording" which does require more as you also have video streaming back into your comp from a caller. You would only be streaming out which would only require the basic:
1 GHz
512 MB RAM or more
200 MB hard drive space
Internet connection
USB 1.1 port (2.0 recommended)
There ya go. I thought about velcro... like the thingy the doc straps to my arm when he takes my blood pressure. I've not seen those kinda straps in stores, except for little colored ones used for bundling wires and other things around the house. I bought a pack for 4 yesterday. Far too small for a hose though. One GN uses a hose bag shaped like a donut. Another uses an old pillow case. Yet another uses an el cheapo striped carry bag with a zip top. And there I was thinking the dog collar idea was a stroke of genius hehe.
I watched a doco about the Australian dingo last night. Quite an amazing animal. It howls like a wolf and doesn't bark. It also has significant physical differences to domesticated dogs. Its cheekbones are much broader and its eye sockets are positioned to give it 180 degrees of peripheral vision. Its head can turn in both directions all the way to face its tail. Its cranium is larger and houses a very intelligent brain. Like all dogs, it will chase and kill anything that runs away or freaks - like sheep. Which is why there's a fence in Oz that runs from the coast in far north Queensland all the way inland and down through South Oz to the Great Australian Bight - over 3000 kms. It was originally constructed to keep rabbits away from prime grazing land . Now it serves the same purpose for dingos. On the western side of the fence, where dingos are prolific, it's cattle country, and the two species cohabit quite happily. Cattle aren't frightened by the presence of dingos so the dingos don't give chase. It's the opposite case on the eastern side which is sheep country. It's been found that the presence of dingos reduces the feral population of cats, rabbits, etc and helps regenerate native vegetation. So the point of the program was to find a way to utilize the benefits of dingos to the environment rather than treat them as a pest (like wild dogs).
I've read quite a few comments from GNs who have visited Tasmania. They all say there's such a lot to see that a 4-month stay is a minimum and preferably 6 to 12 months. Now take a look at the map of Oz on the main page and compare the size of Tassie to the mainland. Hehe. If it takes a good 6 months to see Tassie, how long would it take to see the rest of Oz?
TX Greg just wrote to say his being iced in with the weather is probably a good thing cos he went fiddling around and discovered a major hack on Cody's site. He's dealing with it now.
From the Beeb: Thai Prime Minister Yingluck Shinawatra says she will dissolve parliament and call an election, after sustained protests in the capital, Bangkok. The move followed the resignation of all opposition MPs from parliament on Sunday, and a planned march on Government House on Monday. Protesters allege her government is controlled by ousted leader Thaksin Shinawatra, and have vowed to continue the demonstrations.
Some 60 heads of state or government have announced they will take part in the memorial service or state funeral of Nelson Mandela, South Africa says. US President Barack Obama, Francois Hollande of France and UK PM David Cameron will be among those attending Tuesday's memorial at a Soweto stadium. How extraordinary! Is that unprecedented?
A deadly winter storm has left a trail of ice and snow across the US. States from Texas up to Ohio experienced freezing temperatures and icy roads. Lucas de Jong reports.
Australia secured a 2-0 lead in the Ashes series after brushing away the last feeble vestiges of English resistance to win the second Test by a thumping 218 runs. Needing to bat all day to save the Test, England instead could not bat out the first hour as they lost their final four wickets for 65 in another unnecessary flurry of attacking shots. Only once before have England lost successive Tests by a margin of more than 200 runs, but after the 381-run thrashing in Brisbane they are now in dire danger of ceding the Ashes to their rampant opponents. Australia's got a bloody hide, if you ask me. Damn colonials.
NC Art sent a collection of amusing as well as clean sex quotes from famous people which I've organized into a small album. Good stuff, Art. Thanks.
Toddle off to telly land time, dear Breth. Been a hottie here today, and humid. BTW, I decided to measure the diameter of a rolled up hose before I splurge on velcro straps. TX Greg wrote again before he hit the sack to say he'll work on Cody's site again tomorrow and that the new password I suggested rated 98% secure. Hopefully that will keep the hackers out. If I ever meet a hacker I'll be happy to introduce his face to a brick wall. Gary
December 8, 2013. There have been a couple of occasions when I've opened one of PJ's storage bins and wished the drop sides were supported by chains so they become a bench top instead of dropping all the way down. Andrew was there one day looking for somewhere to put his tools as he worked on the rear view camera. Since then, I noticed the tool boxes have drop sides secured by chains. Sooooo, on my shopping list is a length of smallish chain that Jason can cut to size - another job for the boy. I'll ask him to design it so the chains can be easily unhooked to lower the drop sides if need be. But it will be useful to have two bench tops. Yeah? Besides, the bin on the awning side has built-in extension speakers to the inside stereo as well as a 12V plug for the comp when I'm working outside, so the bench will be handy for various odds and sods.
I'm really looking forward to having Jason put the finishing touches to PJ Dec 19. It'll be another milestone!
NC Art wrote: A little story to start your Christmas season in the right spirit.
When four of Santa's elves got sick, the trainee elves did not produce toys as fast as the regular ones, and Santa began to feel the Pre-Christmas pressure. Then Mrs. Claus told Santa her Mother was coming to visit, which stressed Santa even more.
When he went to harness the reindeer, he found that three of them were about to give birth and two others had jumped the fence and were out, Heaven knows where. Then when he began to load the sleigh, one of the floorboards cracked, the toy bag fell to the ground and all the toys were scattered. Frustrated, Santa went in the house for a glass of cider and a shot of rum.
When he went to the cupboard, he discovered the elves had drunk all the cider and hidden the rum. In his frustration, he accidentally dropped the cider jug, and it broke into hundreds of little glass pieces all over the kitchen floor. He went to get the broom and found the mice had eaten all the straw off the end of the broom.
Just then the doorbell rang, and an irritated Santa marched to the door, yanked it open, and there stood a little angel with a great big Christmas tree. The angel said very cheerfully, 'Merry Christmas, Santa. Isn't this a lovely day? I have a beautiful tree for you. Where would you like me to stick it?'
And so began the tradition of the little angel on top of the Christmas tree.
Not a lot of people know this.
Meanwhile, TX Greg has some thoughts on 'Happy Hour': Wouldn't you think that most peeps go camping to get away and just relax or have fun with family and friends, so perhaps that's one reason most are not into the "Happy Hour" thing and talking politics?
That reminds me of something you should ponder over. What if maybe once or twice a month on the Odyssey you did say a small thirty minute or so live webcast with a chat room??? Since we can't be there, that would be really awesome if we could all join in for a few to have "Happy Hour" with you and get to see and experience the Odyssey live. If you did it on Sunday mornings your time, that would be Saturday evenings here so perhaps most could join in. You could call it "Gary's Sunday Sunrise Service", hehe.
All you would need is a good HD webcam...
That really would be neat to join in for a few while your having your morning cuppa :)
BTW> We went from summer to winter overnight. Trapped in the house with 3" of ice and sleet here.
All I would need?
2.4 GHz Intel® Core™2 Duo
2 GB RAM
200 MB hard drive space
USB 2.0 port
1 Mbps upload speed or higher
1280 x 720 screen resolution
Neither of my current laptops has the first two requirements so it might have to wait for another time when I upgrade. Internet speed would need to be a lot better than I'm currently getting as well. Not a bad idea though, and technology is improving all the time.
As to Dallas weather, it's a total contrast here with sunny sky and a forecast 29C (84F) - perfect for outdoors, although I see the Dallas locals are making the most of sleds and such, albeit all rugged up. During winter in Oz, I'll be up north in the tropics (as most GNs are).
I wrote a comment on the Happy Hour thread this morning that such threads were good for blokes like me who haven't hit the road yet. It makes expectations more realistic. There was a discussion the other day about the state of some public toilets in rest areas, and how some travellers and backpackers leave their deposits almost anywhere with toilet paper scattered around. Such grubs exist and there's not much you can do except to avoid such places. I visited the loo at a rest stop one time and the stench from the urinal was overpowering. However, I've visited other loos at camp grounds or rest stops and they've been okay. I'm convinced that it pays to have your own porta potti on board though. Again, it's about having realistic expectations. People are people no matter where you go. Even loos in workplaces or pubs can be a bit dodgy.
Back from a leetle shopping and got some chain! I told the young bloke who snipped off 6 meters (some as spare) that it looked good enough to wear. He used the same stuff to secure the drop sides of his ute, so I told him he's a smart man. I shouldn't be allowed out. I also bought some spring washers, in particular for the nuts that secure the bike license plate to the carrier. All good stuff. I feel sooooo macho when I buy hardware.
I've also been wondering what I could use to secure the hose when it's all rolled up to prevent it from unraveling. Sooooo, at the supermarket, what did I spot? Dog collars! Ideal, yes? So I'll get one after Christmas. They're a bit expensive at the mo. Don't need anything fancy... just plain with a buckle.
From the Beeb: Why do we value gold? Mankind's attitude to gold is bizarre. Chemically, it is uninteresting - it barely reacts with any other element. Yet, of all the 118 elements in the periodic table, gold is the one we humans have always tended to choose to use as currency. Why?
There's been a distinct lack of Brit commentary on the Beeb about the current Ashes cricket test in Oz. Which is not surprising. Oz is beating the pants off the Poms.
I watched a harrowing doco last night about alcohol abuse amongst young Aussies, and the violence that it causes. Drunks are just sooooo pathetic. The most pathetic street scenes showed drunks arguing with the cops and trying to sound intelligent. Jeez, gimme a break. Even more pathetic than the guys were the girls, all dressed up to the nines, wobbling on their feet and carrying on like drunken whores.
The program centered around two young men who had been attacked by drunken thugs in pubs, both suffering serious brain damage as a consequence and needing 24/7 care at home by family members. It's just so damned tragic. Young lives ruined by senseless acts. And yet the alcohol industry continues to call for longer opening hours for pubs and clubs, and liberal advertising codes that allow the association of alcohol with popular Australian culture. I love a beer as much as the next bloke but going out just to get plastered is absurd in the extreme.
Cody and Mark used to do it on Friday nights. Friends met at someone's house where they'd get primed with beer before going into town to a club. They wouldn't arrive until 11 or so. And most of the time there was trouble. Mark was beaten to a pulp on a couple of occasions. Even young Wingnut was getting into the act. Luckily for those kids, they grew out of it before it became a lifestyle thing. But it doesn't always go that way. And not every kid can handle himself as well as Mark could.
When I worked as a DJ in a disco in Kings Cross in the late '60s, the only beer you could buy there was root beer. Hehe. Otherwise it was Coke or coffee. But that didn't worry the patrons. The joint was packed every night, including heaps of American sailors on R&R during the Vietnam war.
Yes, it's a sad old world sometimes, but I'm sure thoughts of such things will be far, far, far away from my mind when I'm OUT THERE on the Odyssey watching a couple of snags sizzle on the barbie. Gary
December 7, 2013. There's an interesting thread on the GN forum about "happy hour" and the reluctance of many Nomads to mix with strangers. Two Nomads have expressed disappointment so far at their travelling experiences on the road not living up to expectations in relation to making new friends and enjoying campfire chats. Hmmm. I'm curious to see where that thread leads. I tend to prefer my own company most of the time, with occasional chats to strangers. But there's a condition: they need to have a worthwhile (as far as I'm concerned) story to tell. Frankly, I have better things to do than spend hours listening to idle chat. But that's just me.
Some of the GNs enjoy meets where a bunch of them congregate at a nominated spot for a day or two or even a week or two. That's fine but I'll stay outta that one. Grumpy ol' me.
And that's another thing. The reason I don't promote AO on Twitter or Facebook or other social media (apart from GN) is because the last thing I want is to be a celeb - to have strangers approach me wherever I go and feel obliged to be NOICE. If it happens occasionally that's cool, and emails are cool, but leave me outta the celeb routine. Incognito, that's the go. Who dat man?
NC Art just forwarded a piece about marriage and the ongoing battle of the sexes. Rather than paste it here, I pasted it on the Just Joking GN forum. What's the bet the ladies think it's a hoot?
As to camping, the first European settlers camped at Sydney Cove a bit over 2 centuries ago, and the Aborigines had been camping for millennia before that! Camping rules (provided ya got a fridge).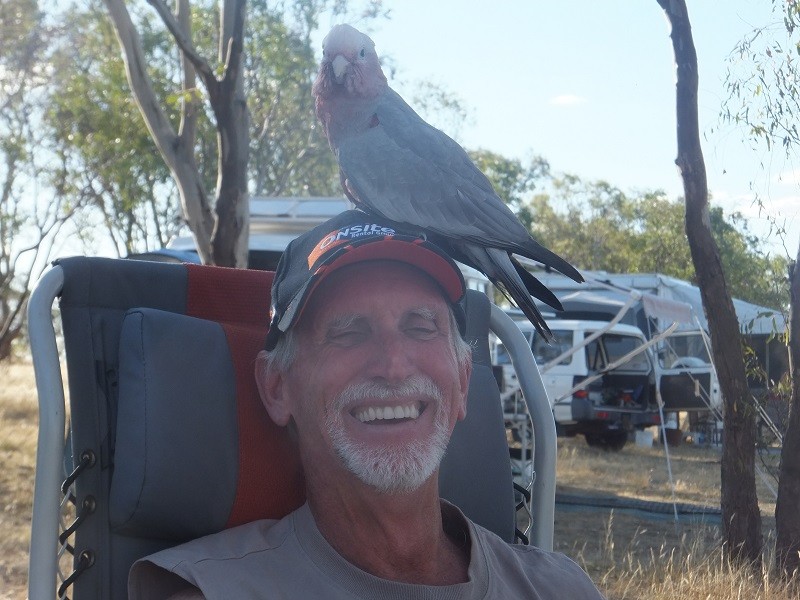 ...and some bird seed.
Here are some pics of a bunch of GNs at Greens Lake (near Bendigo in Victoria) behaving like sensible grown ups.
From the Beeb: South Africans continue to gather in Johannesburg and Soweto to pay tribute to their former leader, Nelson Mandela, who died on Thursday aged 95. Rarely do all world leaders praise a man so highly. Our former PM Bob Hawke met Mandela some years ago and said he radiated goodness. He was also eloquent (trained as a lawyer) and moved with grace (former boxer). A giant of a man, no doubt.
Former US President Bill Clinton, in his first interview since Nelson Mandela's death, told Newsnight's Kirsty Wark that "when you were around Mandela you wanted to be a bigger person - you knew you could be better than you were".
North Korea has deported a US veteran of the Korean War who had been detained in the country since October. State news agency KCNA says Merrill Newman was expelled on "humanitarian grounds" after confessing to "crimes" in the 1950-53 war and "apologising".
Elton John has urged Russia to end discrimination against gays as he performed at a concert in Moscow. The British singer said he was "sad to learn" of a law banning the "propaganda of homosexuality" to minors. The loosely-worded law can be used to ban gay rights events, critics say.
Jeez, not another shortie! I'm afraid so, dear Breth. Let's see what I can rustle up tomorrow. Gary
December 6, 2013. FL Josh wrote: What's wrong with Lindsay's foot?
It's flat and ugly just like its neighbor, but he's limping and says it's sore. The doc suggested an x-ray..."he may have a spur or something".
The timber box containing 10 games arrived. We're not talking an heirloom piece here but it looks nice and is good value at $50. I'm sure it'll come in handy from time to time. And if there's no one around, I can play solitaire. And that's another thing I should buy... a pack of playing cards.
From the Beeb: South Africa's first black president and anti-apartheid icon Nelson Mandela has died at the age of 95. Mr Mandela led South Africa's transition from white-minority rule in the 1990s, after 27 years in prison for his political activities. He had been receiving intensive medical care at home for a lung infection after spending three months in hospital. One of the true greats of this world. A most extraordinary life.
Almost five billion mobile phone location records are logged by the NSA every day, reports the Washington Post. The data is said to help the NSA track individuals, and map who they know, to aid the agency's anti-terror work.
In pictures: Ford Mustang and the history of US muscle
Nicky Crane. He was the British extreme right's most feared streetfighter. But almost right up to his death 20 years ago, Nicky Crane led a precarious dual existence - until it fell dramatically apart. Skinhead, Neo-Nazi, violent, gay. A fairly long but fascinating article.
Yep, we had the muscle thing back in the late '60s and '70s. Holden had the Monaro, Ford had the Falcon GTHO and Chrysler had the Charger. And I had a Beetle. Hehe. I was never into the muscle thing. I've owned 2 Holdens and several Valiants but they were all standard. I attached a Lukey muffler to my first car, a Morris Oxford, but only to make it sound a little more burbly.
The younger of my older bros was a revhead. One time the elder bro bought a Beetle and the younger one took a shot at it. So the elder bro's wife said the only reason the younger bro didn't have a Beetle was because his wife's bum was too big to fit hehe. They've been estranged ever since. I organized the whole family to get together one Christmas in the late '80s but that was it. It never happened again (except at funerals).
When I was 18 and arrived home with my Morris Oxford, the second-eldest bro asked why I'd bought "an old man's car". Bleh. What a twit. He drove a '55 Customline with so many rattles he had to have the radio blaring to hide them.
And PJ? Well, she's there because she's there. No shopping around for favorites for me. Whatever fitted the budget and the circumstances at the time was destined for my backyard no matter what its brand. Nonetheless, I'm happy with the result. Remember when Steve W was singing the praises of Nissan Navara? Yeah, right. Like I had a choice. I was pretty close to buying a flat bed Toyota Hi Lux at one time but the tray was the wrong size. Then there was a Falcon flat bed but I dilly dallied and missed it. No biggie. PJ has worked out pretty well.
Been a very quiet day. Lindsay postponed his errands till Monday. I learned a thing or two about using my 150/250 watt stick blender from the tech savvy GNs. I'm assured I can use it in PJ for smoothies, which I'd rather freshly made than stored in a vacuum flask. It also means I can extend my camp stays rather than be restricted to prepared meals and a certain time frame. In fact, it'll be interesting to see how my next shakedown goes in terms of comfort and organization. I made a few boo boos last time - nothing major but it taught me some lessons that will come in handy. Camping should be a totally relaxing experience with no worries about nuttin.
And there goes another shortie. Gary
December 5, 2013. On this day in 1958, I met J. Watson, the Registrar General of N.S.W., and started my working life. Pity my little Fuji compact wasn't around back then.
Well, the doc certainly wasn't taking any chances with Take 2 of the skin cancer op on my neck. I arrived home yesterday after having the sutures removed and happened to see the wound in the bathroom mirror. Bloody hell! It's two inches high just below my left ear. And yes, pathology has given it the all clear.
Here's a group photo of the MGM movie stars of the '40s posted on GN. Memories, memories.
Also on the GN forum was this link to "Rethinking Aboriginal History", an article about the truth or otherwise of "The Stolen Generation". If you believe that Australian authorities mistreated Aborigines, you may care to read this alternative version of events.
Well, took a while to replace the old Lexmark with the new Canon printer and set it up, but it's all done. Seems a shame to just dump the old printer but I suppose that's the way it is these days. I heard someone say that Apple with its ipads, iphones and iwhatevers becoming obsolete on such a regular basis is creating the world's most expensive landfill.
From the Beeb: The number of people living with dementia worldwide is set to treble by 2050, according to a new analysis. Alzheimer's Disease International says 44 million people live with the disease, but that figure will increase to 135 million by 2050. The figures were released ahead of the G8 dementia summit in London next week. It's a double tragedy for families and friends to see a person die long before the body does.
President Barack Obama has called for action to remedy what he described as profound income inequality and a lack of social mobility in the US. He called for a rise in the minimum wage and for stronger collective bargaining laws, among other measures. While acknowledging the political difficulty of passing any such government action with a divided and acrimonious Congress, Mr Obama's speech in Washington DC gave a broad overview of economic themes for the rest of his term, analysts say.
Mine is a pretty simplistic view. The greater the divide between the haves and have nots, the greater the social unrest. Not everyone wants to be a squillionaire. Most just want a comfortable and happy life for themselves and their families. And I believe they should have the right to pursue that modest ambition.
A floating vessel that is longer than the Empire State Building is high has taken to the water for the first time. The hull of Shell's Prelude was floated in South Korea. When fully built, Prelude will be the largest floating facility ever created, weighing more than 600,000 tonnes. It would be used to help in the production of natural gas from 2017, Shell said, and would operate for 25 years off Australia's north-west coast.
USB cable developers have announced that a forthcoming version of the connector's plug is to be reversible. It means users of the Universal Serial Bus cables will no longer have to worry which way round the part is facing when plugging it into a device. The specification is due to be completed by mid-2014, and the first product on the market by 2016.
Paddy texts his wife... "Mary, I'm just 'avin' one more pint with the lads.
If I'm not back in 20 minutes, read this message again."
You can blame Canon for today's short Waffle, ladies and genitals. Windy and wild today but the next 4 or 5 days look good. The doc was here this morning to check Lindsay's foot and roped me into being Lindsay's chauffeur tomorrow. How kind of him hehe. At least Lindsay offered me 10 bucks for juice.
Anyway, it's time for me to vanish from cyberspace for a while and attend to domestics. Keep yourselves noice. Gary
December 4, 2013. With regard to the launch date of AO, Steve W wrote: Oh, did you think I meant last February……..I was talking about Feb 2015 :-) As long as you get there mate, that's what counts.
Yep, as long as I get there. But the events leading up to the launch have also been part of the Odyssey; planning, executing, anticipating, learning (from the GN forum). Some people retire, sell the house, buy an expensive new or near new rig and take off. My pre-flight check has been a tad more complicated hehe. Jeez, all those annoying details like worrying about the copper gas pipes and not being able to get a gas fitter to take care of them. Stress, stress, stress. But TX Greg, with his experience, helped me to take care of the job myself as well as others. The entire AO exercise from go to whoa has been a most worthwhile, albeit stressful, education. I'm practically an expert!
Yesterday, there was a Beeb story about the Brit diver who announced his relationship with another man, which prompted FL Josh to write: Ohio Jace mentioned Tom Daley in the Waffle of October 16, 2010. The link you had to him is no longer any good. And in the Waffle of August 13, 2012, you had, "Oregon Richie's lady has a crush on Britain's diver Tom Daley hehe. By the same token, Richie also thinks Mr Daley has a nice butt. And I ain't sayin' nuthin.'"
Did I write that? Surely, I didn't write that! Nah. That's not like me at all!
Off to Nancy's den soon for another excuse to stick more pins in my Nancy doll. Then at midday it's off to the doc's to have the sutures removed from my neck. Frankenstein has nothing on me. I have a scar that runs from one side of my neck to the other plus a bunch of others which are the result of skin cancers. The only thing I'm missing is a bolt. And teeth.
NC Art just wrote: The piece about Tom Daley reminded me of another Olympic diver, Greg Louganis. He is now a freshly married man as of October 2013. Born in January 1960, Louganis set Olympic records and got the world in an uproar because he is gay. But, things have changed a lot since his youthful athletic prowess. Incidentally, he sent a message congratulating Tom and his handsome squeeze. Time marches on, however haltingly!
Hehe. Squeeze. I love that expression.
Incidentally, I'm seriously thinking about getting a squeeze for the AO... a stuffed teddy or something like that to have as a mascot/companion. But it will need to have the right kinda personality. I'll recognize it when I see it. Maybe something second hand from an Op Shop.
Back from Nancy and the irrigation as well as a bit of tugging. Ouch! The nurse who did the Hoovering hadn't seen my gum for some weeks and she said it's improved quite a lot. Nancy's pleased too, and especially with my return to Blackmore's. Her favorite word is "exciting". Even when I mention the most mundane stuff she says, "Oh, that sounds exciting." Hehe.
In the waiting room, I watched a bit of telly. They were talking about the demise of chivalry. Only a third of blokes bother to open car doors, adjust a chair at a table, etc, for the ladies. One of the panel of girls said she's a bit old fashioned and likes a man to be chivalrous but another said she believes that chivalry need not be a gender thing... that she likes to step aside at a doorway to allow another person access, or slow her car to allow merging traffic to enter her lane no matter what gender the other person is. I'm with her. I do open doors for the ladies and all that gentlemanly stuff I learned at school, but I also practice gender-free courtesy in any situation. I think it makes life more pleasant. If the person behind me at the checkout queue has only one or two items and I have several, I'm happy to let them go first. No wukkers.
Wouldn't ya know it? The moment I leave for the doc's to have my sutures removed, the man with the Canon arrives. Fortunately, Lindsay was here to sign for it.
From the Beeb: US President Barack Obama has launched a fresh effort to promote his embattled healthcare overhaul law, as problems with its central website persist. He was joined at the White House by Americans who said they had benefitted from the Affordable Care Act. The US leader said it was time to "refocus" on improving the American healthcare system following a wave of negative publicity for the law. "My main message today is we're not going back," he said. I'm certainly one person who can vouch for the benefits of a good health care system.
Police in Iceland have shot dead a gunman - the first time armed police have killed someone in the country. In a BBC News Magazine feature originally published on 16 May, 2013, US law student Andrew Clark asked why Iceland, awash with guns, has one of the lowest violent crime rates in the world.
Russian state TV has come up with an unusual weapon in its propaganda offensive against supporters of Ukraine's integration with the EU - a Swedish TV programme designed to help children understand their bodily functions. For Rossiya 1 anchor Dmitriy Kiselev, it exemplifies the kind of Western decadence that awaits Ukraine if it decides to join the EU and turn its back on Russia. Yes, we can't have any of that "wee wee" and "poo poo" stuff over here!
Australia's authorities are investigating a Chinese national over a suspected espionage case at the country's top scientific organisation. The man is suspected of unauthorised use of computers a highly-sensitive nanotechnology laboratory in Melbourne. The laboratory works closely with Australia's Defence Science and Technology Organisation.
Only 1% of files leaked by former US intelligence analyst Edward Snowden have been published by the Guardian newspaper, its editor has told MPs. But Alan Rusbridger told the Home Affairs Select Committee the Guardian was not a "rogue newspaper". He insisted the paper's journalists were "patriots" and he hailed the UK's democracy and free press.
For the first time in 40 years, a majority of Americans say the US plays a less important and powerful role in the world than it did a decade ago. The Pew survey also found that 70% of Americans saw the US as less respected than in the past, nearly the same (71%) as under President George W Bush. More than half of Americans (52%) - for the first time in 50 years - said the US should "mind its own business".
Yep, lots of spying going on these days. James Bond lives on. Our PM yesterday accused our National Broadcaster, the ABC, of making an error of judgement in publishing leaked information (in cahoots with The Guardian) regarding Australian intelligence spying on Indonesia's government and in particular the mobile phones of the President and his wife a few years ago. The incident has caused a diplomatic nightmare for our PM. But on The Drum last night, journalists from other media including the Sydney Morning Herald said they would also have published the material "in the public interest". In fact, they blamed the PM's poor handling of the issue as being the main issue rather than its publication. I agree. Abbot is about the most boring person on the planet. He may have seemed a preferable alternative to either Gillard or Rudd prior to the election but that's not saying much about the man's appeal at all. He's a Lowes suit in a Christian dior shop.
I don't understand political parties at all. Labor gave us Gillard and Rudd. The Liberal/National coalition gave us Abbot. And yet within their senior ranks they have Malcolm Turnbull - suave, intelligent, witty, charming, with leadership written all over him. So who do the Lib/Nats choose as their leader (by one vote)? A 50+ hairy-chested, balding, tri-athlete who wears budgie smugglers and ums and ahs his way through even the simplest of statements.
Meanwhile, NC Art seems to have become fascinated with all things Oz and is reading newsy stuff on line, one story being the ruckus about Australian intelligence spying on East Timor during contractual arrangements between the two countries involving the sharing of $40b worth of oil and gas in the Timor Straits. And who was it that helped East Timor during its struggle for independene from Indonesia? Oh well...
Been hot and humid today which is a great excuse to take a grandpa nap or two. Bugger the work ethic. Gary
December 3, 2013. Just out of interest I checked what I wrote on Waffle on this day in 2012. The last of my teeth had been pulled a few days beforehand and I was still recovering. I'd just sold my old bakelite radios. I still had the Falcon ute. And I had no idea that 12 months later my gums would still be an "issue". It wasn't until Christmas eve that the Courier would arrive and provide a platform for PJ, which took another 9 months or so to happen, followed by the bumectomy. But it's been a pretty eventful year as far as AO preparations are concerned. Before the year's out, the tool boxes will be fitted and the other small jobs completed by Jason, and that'll be it. You've done well, G. Pat yourself on the back.
Oh yeah... spare tire. Hehe.
I remember at the beginning of the year, I had a list of things I needed that ran the length of an A4 page. Gradually, various items were crossed off until there were just a few left to go. It's amazing to consider all the stuff that's stored away in PJ... collapsible ladder, 12V shower, 12V air compressor, CB radios, new stereo, hose, hatchet, tools, saw, coolers, AGM battery, battery isolator, tent, beach shade, camp furniture, sleeping bag, cooking utensils, porta potti, and on and on it goes. I've never been so well organized in my life!
I suppose being in recovery from the cancer op and radiation helped focus my attention on the Odyssey. No parties, no socializing, no spending other than on AO related stuff. Just goes to show what can be achieved if you're single minded about a project or goal. And that's a first for me as well. I've never been a patient person but I'm learning. I'm learning the value of planning and budgeting, as well as the value of money and shopping around for bargains. New tricks for an old dog. Imagine what I could have achieved if I'd been half smart 40 years ago.
So what have I learned? Well, the line between you and your goal is divided into increments, and you need to familiarize yourself with those increments as you head towards your goal. It's like an obstacle course. Make a list of all the obstacles and deal with them one at a time. Boom, boom.
Speaking of shopping, eBay just sent one of those infuriating emails listing a bunch of online bargains. The only reason I checked it out was cos one of the bargains was a camera lens. But I saw something cute that I thought might be useful on wet days with no solar power... and $50 is not a fortune. So I splurged. It's kinda cool, don't ya reckon?
From the Beeb: The UN's human rights chief has said an inquiry has produced evidence that war crimes were authorised in Syria at the "highest level", including by President Bashar al-Assad. It is the first time the UN's human rights office has so directly implicated Mr Assad. Commissioner Navi Pillay said her office held a list of others implicated by the inquiry. The UN estimates more than 100,000 people have died in the conflict. Wouldn't surprise me in the least.
Sales on the year's biggest shopping weekend dipped for the first time in seven years, according to the National Retail Federation. US consumers spent around $1.7bn less over the holiday weekend, with the average shopper spending $407.02 from Thursday to Sunday. That's down from $423.55 in 2012. Retailers blamed stagnant wages and economic uncertainty for keeping wallets shut, as they slashed prices to lure reluctant shoppers.
Olympic diver Tom Daley has revealed he is in a relationship with a man. In a YouTube broadcast, the 19-year-old London 2012 bronze medallist said: "In spring this year my life changed massively when I met someone, and they make me feel so happy, so safe and everything just feels great. "That someone is a guy." Edward Lord, chairman of the Amateur Swimming Association, said: "To be one of the first British Olympic athletes to come out is very brave." Can't remember which Waffle reader brought Tom to my attention a few years ago but the kid certainly had his share of fans.
Amazon, the world's largest online retailer, is testing unmanned drones to deliver goods to customers, Chief Executive Jeff Bezos says. The drones, called Octocopters, could deliver packages weighing up to 2.3kg to customers within 30 minutes of them placing the order, he said. However, he added that it could take up to five years for the service to start. The US Federal Aviation Administration is yet to approve the use of unmanned drones for civilian purposes.
I didn't bother to comment on the Croat vote to ban same sex marriage story yesterday. But I did think about it a bit. If marriage is defined as a union between male and female for the purpose of producing children then it's not only same sex couples that should be banned. Hetero couples who don't intend to have children should be banned. Heteros in their 40s and older should be banned. Infertile couples should be banned. Mentally "challenged" people should be banned, et al. On the other hand, could it be that marriage is NOT just about producing children? Go figure.
If a certain thing has been done a certain way for a long, long time, does that mean it should remain so? Should I be using a quill and parchment to write this?
FL Josh wrote to say he's been using Canon inkject printers for years and is very happy with them. I like the Canon inkjets because they have about the best photo quality. When I bought my first Canon 13 years ago, I chose it because I could get separate ink cartridges for the colors as it didn't make sense to me to replace a ink cartridge containing three colors when only one of the colors ran out. In the next couple of weeks, I will be printing my Christmas cards on it.
Yes, the little man inside the Lexmark drove me crazy with his annoying "color ink is low" warnings. And speaking of Amazon (in the Beeb story), Josh also writes: I saw an interview yesterday on "60 minutes" with the founder of Amazon.com and he said 13 years ago, he personally drove the packages going out each day to the post office and now, they ship 300 orders a second. He disregards the advice of business advisors who tell him how much more money he could make by raising his prices but instead he keeps his profits very low, just a couple percent. He thinks of his customers as family and wants them to get the very best deal possible.
Jeez, the Jamie Oliver empire is getting big! The local supermarket (Woolies) has been promoting Jamie Oliver merchandise for weeks now and it's still going. I'm just back from getting some ground beef (organic, on spesh) and a jar of JO's bol sauce - Italian tomato, red wine and garlic. I want to soften the beef a bit to make it easier to swallow, without little bits finding their way between my bottom lip and gum and annoying the hell outta me. Sooooo, I'm gonna fry up the beef in olive oil, pour in a can of diced tomatoes and 2 bay leaves, and let it simmer uncovered until the liquid has been reduced, and then pour in the JO sauce. That way the diced tomatoes shouldn't dilute the sauce too much, and the meat should be nice and tender.
That's the traditional way the Italians cook bol... reduce, reduce, reduce... adding more liquid again and again over a long period and reducing it uncovered until the sauce is thick and rich in flavor. They usually reserve it for the following day when it tastes even better. Most people don't have a clue about how good a bol can be. They think it's something you can throw together in 5 minutes. Ditto curries.
Well, if looks are anything to go by, the bol looks fabulous, thick and rich and saucy. I'll have it later with noodles and parmesan. I do love my parmesan ya know. Smells like vomit but who cares.
Time for a bit of telly methinks. Gary
December 2, 2013. Off to see Nancy in an hour. I wonder if she'll notice a difference since I've been back on the Blackmore's E. If she does, then it proves that one brand of vitamin is not the same as another. Seems odd but there ya go.
And it's a bewdiful day, for a change. Blue sky, lots of sunshine and a few fluffy clouds drifting by. Good day for camping. BTW, Magnetic Bill says his later model Courier with turbo diesel and more power is a great car that handles the hills and dales very well. It also gets reasonable economy, even with the a/c on. I'm hoping mine will cover a looootta miles before I have to think about a replacement. She's done about 100,000 kms less than my Falcon and that was still running very well.
Back! I talked Nancy into replacing the bandage on my neck from the skin cancer op the other day. It had worked loose. I figured she'd just rip the old one off and bung on a newie but no. She had to go through the whole dressing business with anti-bacterial stuff and yadda yadda hehe. She's a good girl. But she got even with me by pulling a bit of dead bone from a very sensitive spot on my gum and it bloodywell hurt! She's constantly saying "sorry" but carries on regardless. So I likened her technique to two boxers in a ring apologizing each time they beat the crap out of each other. BTW, she reckons Blackmore's has made a diff. The gum is back to looking better - not so "angry" as Nancy puts it. Feels better too.
It occurred to me that if I'd chosen the dentist on the opposite corner to mine, he probably would have pulled all the teeth right away and I might not have had this gum issue. But I chose Nancy's clinic a little further up the road because Sue had been there. I'm kinda glad I did cos they're a great bunch of people there and we've all become pretty good friends.
While I was in the waiting room, the program on telly was demonstrating decorating ideas for Christmas trees. I was reminded of how Christmas trees used to smell cos when I was a kid they were real - no plastic back then. My dad would buy a freshly cut pine, sit it in a bucket of sand and arrange it in a corner of a room at home. The aroma of the pine would permeate the whole house and really enhance the feeling of Christmas. Smells readily evoke memories, and one of the smells from my boyhood I'll never forget was of leather upholstery in those big pre-war cars. These days, cars smell like plastic. PJ has a smell... a timber and wool smell.
From the Beeb: Four people have been killed and more than 60 injured in a passenger train crash in the Bronx area of New York. Eleven of the injured are believed to be in a critical condition in hospital. The Metro-North train's locomotive and carriages derailed as the train went into a bend in the railway line near Spuyten Duyvil station. At least one eyewitness said the train - the 05:54 from Poughkeepsie to Grand Central Station - was travelling much faster than normal at the time. A tragedy at any time but particularly at this time of year.
Fans, friends and fellow stars have been paying tribute to US actor Paul Walker, who has died in a car crash. Walker was best-known for playing Brian O'Conner in the Fast & Furious films. The 40-year-old died on Saturday when a Porsche being driven by a friend, who also died, crashed near Los Angeles.
Croatian voters have backed proposals to ban same-sex marriages in a referendum. Two-thirds of those who voted approved changes to Croatia's constitution to define marriage as a union between a man and a woman. A government spokesperson confirmed that the constitution would now have to be changed accordingly.
Roite. Back from Sowter Engineering, which is now owned by Jason with a flash new carpeted reception area where his wife (presumably) sits at a computer. Thursday 19th December is the day PJ is booked in, which doesn't give me much time before Christmas for a shakedown. Oh well, I'll sort something out. Dozen madder anyway. I'm looking forward to rearranging PJ's load so that everything is easily accessible and has its permanent spot.
Well, well, well, looks like my old Lexmark printer is redundant. Can't find ink cartridges anywhere, not even from Lexmark itself. At first I tried the local post office but they don't stock Lexmark anymore. Soooo, I went to eBay and bought a new Canon (how's that for brand loyalty?) for $40. I hardly ever print anything but it's handy to have a printer for the times I do. I'll keep the box so it can travel in PJ without any hassle. Here are the Canon specs if you're interested.
I bought the first of the Canon Bubblejets back in '91 and it cost $1100. Sheesh. And even back then the ink cartridges were 50 bucks each. Bloody crooks. Only lasers and dot matrix printers were around at the time. And if you think that's a bit rich, my first dedicated fax machine was a Canon that cost over 4 grand back in '86! My company leased it. It used rolls of thermal paper. How primitive!
The Willebrant finally went. The young courier who knocked on the door was wearing his new lime green sneakers hehe. So that's done and dusted.
And here we are again, ladies and genitals. The Merry Go Round of life... life in Taree, anyway. Gary
December 1, 2013. Last month for the year. And to think Steve W was urging me to set last February as my target date for the Odyssey. Well, at least I got my act together in terms of setting up PJ and taking my first shakedown cruise. And my tool boxes are all ready to fit. So that's something!
Welcome to the festive holiday season, dear Breth, and all the jolly ho ho ho that goes with it. I wonder if FL Josh will discover a large box tied with a ribbon and big bow in his drive on Christmas morning? It won't fit down the chimney ya know.
Looks like the camper won't need to be removed from the tray for the fitting of the tool boxes. There are ribs under the tray that run east west at intervals of about 8". The ribs are 3-sided, box-section, and two of them on the driver's side already have holes drilled, probably from a tool box in a former life. So there ya go. Good thing I had the Anderson plugs fitted to the battery isolator though cos one of these days the camper will need to be removed... like when I'm doing 100km/h under a low bridge.
While checking the GN forum this morning I found a couple of links to cool vids. This one is a great collection of puddy tats doing battle with water. And this one is about a Canadian brown bear stumbling upon a photo shoot out in the snow and ice country.
The sun seems to be winning the battle of the skies this morning with a few clouds hanging around but getting fewer and farther between. Spoke too soon. Just checked the kitchen window looking west and guess what's on the horizon? Bleh.
It's a very sad day for family and friends of an 18 y/o surfer attacked by a shark as he sat on his boogie board just up the coast from here with his mates yesterday. How very, very distressing.
From the Beeb: Police have named one of the eight people who died after a helicopter crashed into a busy Glasgow pub. Gary Arthur, 48, was from the Paisley area, Police Scotland said. Three occupants of the Police Scotland aircraft died when it hit The Clutha at about 22:25 GMT on Friday. A further five people inside the pub also died. Emergency services are continuing the operation to recover any remaining bodies. Prayers for the dead will be offered at Glasgow Cathedral later. A further 14 people are being treated for serious injuries.
I must say, I have a thing about helicopters. When ever I hear one flying over Taree at night (which happens once in a while) I'm relieved when it passes by without incident. At Royal Prince Alfred hospital in Sydney my ward was close to the hospital helipad and I heard them coming and going all day and night.
Meanwhile, TX Greg has been playing around with my hat: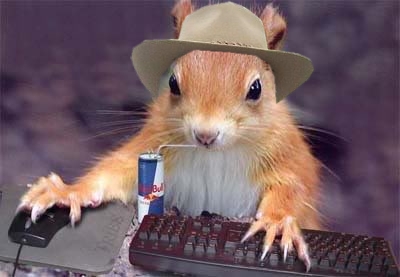 I'm a leftie but no matter. Also, we don't have those little dudes down here. We have possums.
Yes, I can identify with that... chillin out and taking in the passing parade. I would have removed that ikky butt though. Smokers are such a thoughtless bunch. That scene reminds me a little of Kings Cross in Sydney on a Sunday morning. When I lived there, the locals would read the Sunday papers in the park or sip coffee al fresco style. The loonies only came out at night, and most of those were blow ins from the 'burbs.
Speaking of blow ins, Booti Booti National Park seems like the go for my next shakedown. It'll be busy though at this time of year, but it's just an hour or so South and on the coast. I checked the GN recommendation forum and saw it mentioned there. I haven't slept or woken to the sound of surf since I can't even remember when, so it would be a nice break from routine... not to mention a great spot to run around with the Nikon. Now, lemme see... if all goes to plan, the tool boxes and other jobs for Jason will be completed by mid December so I'll aim for 18-22. I have dental appointments Monday and Wednesday mornings each week. If Jason can do the work sometime this coming week, I'll bring the shakedown forward a week (weather permitting).
Toddle off to telly time again. No rain today but not for a lack of trying. Sunny through the week until rain Thursday and then back to sunny. So, until tamorra, it's hooroo! Gary
← Older posts Waffle Index Newer posts →
or
Return to Home Page