| | |
| --- | --- |
| the WAFFLE page | |
December 24, 2015.

Oh my, Santa has had one too many burritos, Ho Ho Ho... Hahaha. That also makes for a fun ringtone if you want to download and put it on your cell phone, hehe.
I thought I'd put the ole Christmas tree up one last time. Some of you might remember that tree, tho it has been redecorated for this year, a mixed bag of balls you could say, hehe. There is some neat stuff, fun stuff and even a silly one in there for FL Josh. Oh and there is a really old pic of me in there too. I'm sure you'll easily guess which one that is. Ok, click on each of the nine balls above for a different pic.
Now here's some advise for you grandmothers out there. It might not be wise to give your grandson boxing gloves for Christmas, hahaha.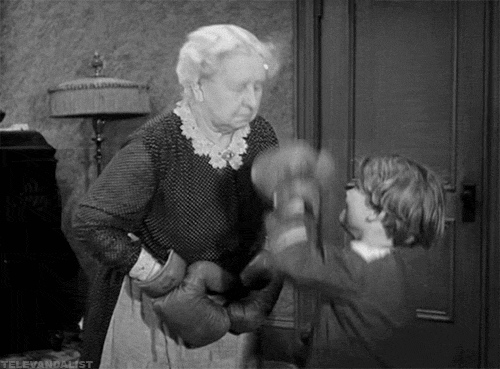 I've been busy the last couple of months reformatting Gary's books into new PDF files. They turned out really good and are now in Gary's scrapbook section. Or you can click here for the direct page.
Appears Zach has been on Santa's Naughty List. OH Jim reports he got his license suspended for too many tickets. At first he was able to get a permit to drive to school and work, but you get one guess what happened next. Yeah he drove everywhere anyway and got busted. Jim, perhaps you should get Zach one of these for Christmas to get around, hehe...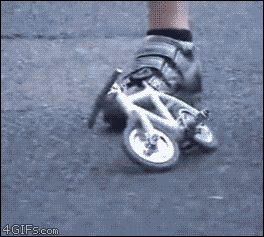 On a brighter note Jim goes on to say he is pulling a 3.999 GPA at University in Electrical Engineering. And Zach's got a new little project to work on. "He bought a 1971 Opel GT. It hasn't run for 10 years. Took a night to get it going. Brakes were seized... But he replaced them. Tires were flat, and sunk into blacktop, but we pumped them up and they are still holding air 3 weeks later." That's one sweet ride Zach :)
I received a wonderful letter from OR Richie...
CHRISTMAS HOLIDAY SEASON 2015

This is Richie from Oregon. It's rather "Richie and Becky" now since I re-united with my college-era girlfriend after over 30 years in 2011 and we were married in September 2012. That was ONE of the true unexpected miracles of my life....

..... and the other one was my association with Gary Kelly which began in the winter of 2002.

For all those reading this, and for the extended and unique "family" all over the world that Gary developed... we wish you the very best for this holiday season and a wonderful new year. And to my beloved friend Gary himself.... for however this sentiment may connect... a "thank you" like no other and the very best thoughts and feelings for this moment right NOW and all the eternity that remains.

We count and remember "gifts" in many ways through this journey of life. Here's what I think in terms of a GIFT for all of you reading this and logged on to this site, which has endured and been maintained by our fellow ODYSSEY traveler and friend Greg from Texas and others. You're looking at it. Here are comments, stories, adventures, dreams, common sense, uncommon insights, anecdotes, allegory, and many things which you will never EVER really come across anywhere else.

Gary had popularity and success earlier in life and also went through destitute abandon, frustration, reflection, incredible rediscovery, turned it into volumes of tales that had a positive and inspiring effect on people from the first day posted until the last, and happened to create a global community of loyal friends, followers, partners along the path of footprints in the sand... and you know something? Not bad.

As for "kid Richie" here... I went through much the same over the years. Still am. Whether any or all of us deserved or even provoked such turns and twists in life is really of no matter... it's just what we managed to do with what we had in hand and what dreams and hopes in our hearts and minds that we simply would NEVER abandon. Gary believed that... until the very end. I still believe that. My other hero Winston Churchill always believed that.

So there begins one of the greatest, absolutely MOST unique, and cherished friendships of my life. What a gift I received, this friendship from a bloke in Australia. I tried to give it back at times and as best I could.
Nothing like this ever happened to me... a true friend, confidante, literal soul mate, a wise sage across the oceans who listened and helped me every single day for over a dozen years. Thanks Gary. I never have forgotten that, and never will. He might whisper a Christmas holiday song that could eek its way into my thoughts but I think it's more likely that he'd tap out a tune, in his own accented way, that simply says... "Hold on tight.... to your dreams.....".

Very often... I hear people express things in terms of "once in a lifetime...!!" but I do not accept that. The only things that IS literally once in a lifetime is a lifetime itself. What Gary did... and what his legacy is still doing.... was one of a kind in his lifetime.

Whatever happens to any of us... good, bad, tragic, tremendous joy, inspiration... sheer pure HOPE when there is nothing else left... it's here... somewhere. So.... if you were not aware of it.... you just got another Christmas gift of endless value by simply being HERE today.

Holiday and Christmas AND the best New Years greetings to you all. My endless daily thoughts of memorium to Gary, to his beloved Cody, and everybody I have had the great fortune to encounter here.

Richie and Becky Larson.... Oregon, USA
Ladies and Gentlemen, Australia's Straalen McCallum...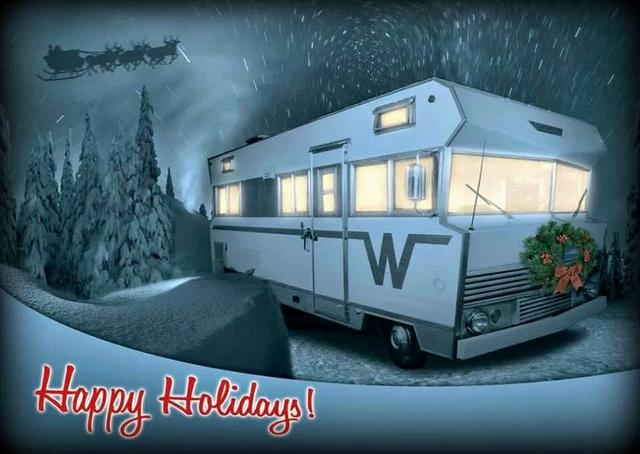 Well 2015 certainly wasn't the year that any of us had hoped for. Not a day goes by that I don't think about Gary. As the young traveler from Sweden once told Gary, "do what you can while you can", so true. And with that folks perhaps it's time to bring the waffle to a close here for now. But wait a minute, there's one more waffle page to go. It may take a second or two for you to understand the meaning behind the page, as it's not a blank page. But rather a little memorial page from Gary's perspective, not ours, as he would start a new waffle month. After all the years and zillions of words he pecked out, his cursor will continue to blink on in his memory.
I want to sincerely wish each and everyone of you a very safe and happy holiday and to thank you for all your support thru this year. And I'd like to close with a quote from Gary...
"It's been a unique and enormous privilege."
Greg
← Older posts Waffle Index Newer posts →
or
Return to Home Page